Dueling Reports Suggest 54% and 46% of Kids in the US Now Read eBooks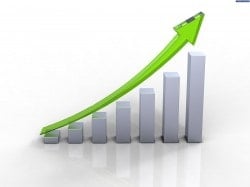 It looks like this is shaping up to be the week of the dueling digital reading surveys.
On the one side we have a report from Scholastic which say that 46% of kids are reading ebooks, while on the other side we have a new report being sold by Digital Book World which claims that 54% of kids in the US are reading ebooks.
I wonder which one has the better data?
I'm not sure. I can't compare the reports because although the Scholastic report is freely available the one from DBW is not. The only public data from the DBW digital reading survey are a few bits here and there and there isn't much context. But what I can see in the press release tends to make me question the accuracy of the unseen report.
For example, DBW asked parents what their kids are reading and got a response of 54% read ebooks. Scholastic asked kids the same question and got an answer of 46%. Which do you think is more accurate?
For this particular figure I tend to go for the Scholastic report because I can recall how many times my mother only thought she knew what I was doing. And given that the DBW press release indicates that 1,300 parents were surveyed but does not mention if any kids participated, I think that's a good reason to stick with the Scholastic report.
The DBW report would best be looked at as not a survey of what kids are reading but a survey of what their parents believe they are reading. That nuance could result in a discrepancy between what is occuring vs what the survey reports.