Onyx to Unveil E-ink Netbook, 10.3″ Boox Note Later This Week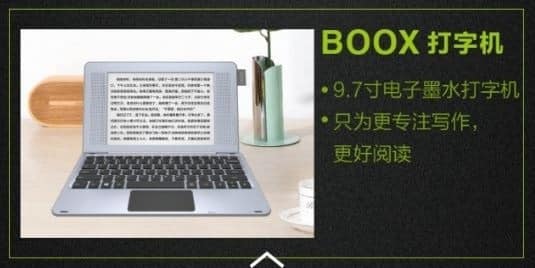 The Chinese ereader maker Onyx will be showing off several new gadgets at the Hong Kong Electronics Fair later this week. They've sent out an invite, and even though it is in Chinese it already as this blogger drooling.
In addition to the Boox Max Carta, the 13.3″ ereader we were already expecting, Onyx is also going to be showing off the Boox Note, an ereader with a 10.3″ E-ink screen, and it is also going to reveal a new netbook.
I don't yet know the Netbook's name, but I do know that it has a 9.7″ E-ink screen.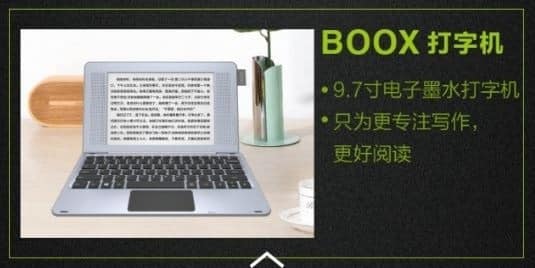 E-ink enthusiasts have been saying for some time now that they wanted to use this screen tech on a laptop, and not they are getting their chance.
Sure, several companies have tried to release this type of netbook, but the closest most people have gotten is when they paired a Bluetooth or USB keyboard with one of Onyx's ereaders (or the Nook).
The result usually looked something like this:
Onyx's new device promises to work a lot better – if it ships.
There is still a chance, though, that Onyx might decide that the market is too small or that the tech just doesn't work.
Stay tuned.