Pocketbook InkPad Color Has a New Kaleido E-ink Screen, Costs $330
The new color ereader I told you about last week now has an official model name.
It's now known as the Pocketbook InkPad Color, and according to what I was told by Pocketbook it has a new Kaleido screen with a different color filter pattern which allowed the better contrast and color saturation. The new device also has software tweaks that give it a faster refresh rate. (The 6″ Pocketbook Color, which shipped last summer, had a tolerably fast refresh rate.)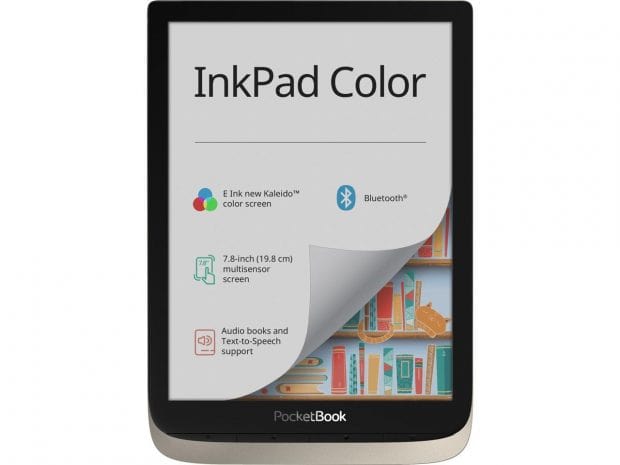 It is still limited to only 100 DPI when displaying color, and 300 DPI for grayscale.
You can buy it from Newegg for $329.
Specs
CPU: dual-core 1GHz
RAM: 1GB
Screen: 7.8″ Kaleido E-ink, with frontlight
Storage: 16GB, microSD card slot
Touchscreen: Capacitive
Connectivity: Wifi, BT
Battery: 2.9Ah
Dimensions: 195 x 136.5 x 8 mm
Weight: 225 grams