Rakuten Responds to Complaints About the Hidden Reviews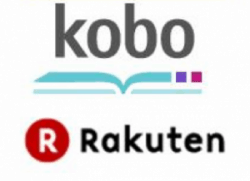 Earlier this week I broke the news that the Kobo Touch launch was not going well in Japan, and after getting a lot of negative reviews Rakuten decided to hide the problem rather than deal with it.
I happen to still be waiting for a response from Kobo, and to be honest I don't expect to ever hear from them (their marketing dept doesn't like me for some reason). But Rakuten has chosen to respond to the issue and I have a quote from them here:
Following the launch of Kobo Touch in Japan we saw a tremendous consumer response. Unfortunately, some users were able to gain access to the system before our official launch timing of 15:00 on July 19th. Users began writing reviews and comments about the service that was not yet ready for public release. We then launched on schedule, but considering the review board had been populated by feedback not relevant to the actual service we decided to temporarily suspend the review board feature, which we felt was not fully reflective of the service at launch time and was misinforming consumers.

However, we understand that we did not meet the high expectations of our loyal customers. We have been listening to their feedback through our customer support center and having been working around the clock to resolve all outstanding issues.
So according to Rakuten they let the site go live before the service was up and running. This let people get in and post reviews before Rakuten was ready.
I don't believe that is the core of the issue, but even if it were it would only explain some of the problems reported. They're glossing over a number of other issues.
For example, Rakuten promised 30 thousand Japanese language titles; they launched with only 18,894. What's more, the statement above ignores the fact that (according to one of my readers) Rakuten/Kobo pushed out a buggy firmware update.There are also reports of activation issues for the Kobo Touch as well as problems with the Kobo Desktop software.
And Rakuten is also failing to mention how their customer service fell down on the job. This was clear in a number of reviews posted (though Google translate isn't the best at Jap-Eng), and there were even complaints about Rakuten 's CS dating from the 20th through the 22nd – which means that the early access wasn't relevant at all.
Folks, Rakuten & Kobo are pitching themselves as the only real answer to Amazon on the global ebook market. If this launch in Japan is any indication of their combined abilities I think we might want to save some effort and go buy Kindles right now.
Rakuten can't even come clean on their mistakes – not even after they're know to the world. Is this really going to be someone you'd trust to sell you anything?