Shifty Jellie discovered that Amazon hates Android developers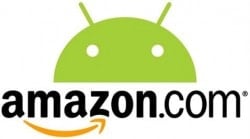 The Australian developer Shifty Jellie posted an update yesterday on the conclusion of their saga with Amazon. You probably recall Shifty Jellie  from a few weeks back, when they were complaining about some fundamental problems in the Amazon Appstore.
Today's update had a couple rather interesting bits of data. Shfty Jellie asked Amazon to remove their app from the Amazon Appstore and guess what Amazon did?
Amazon asked if Shufty Jellie had also removed the app from other Android app store that served the US market. No, that wasn't a joke; it's actually written into the developer agreement.
3.a. Delivery Commitment for Apps. You will deliver electronically to us and continue to make available during the Term all versions of all software applications, games or other digital products (including any special or collector's editions) (i) that are designed for the Platform, (ii) for which you have the rights required under this Agreement, and (iii) that are the same versions and editions (except as otherwise provided in this Agreement) that you or your affiliates make available directly or indirectly to any Similar Service….

Please respond to confirm that your request for app(s) withdrawal is compliant with our policies. Once we hear back from you, we will verify and then let you know how we will proceed.
Shifty Jellie really should have read the contract before they signed it, but would you honestly have  expected that clause to be in there?
But let's set that aside. The real issue here isn't that Shifty Jellie didn't read the contract; it's the fact that Amazon included the clause at all. This is just the latest way that Amazon have shown that they are incredibly hostile to the developer.
Developers don't get to write their product description, they don't get to control (or even set) the price of their apps, and (as Shifty Jellie reported before) developers don't get diddly from the Daily Free App promotion.
Damn. At this point I have to wonder why anyone would do business with Amazon at all. I had been hoping that the Amazon Appstore would grow into a serious competitor to Google's Android Market, but I don't see that happening.
So long as Amazon continues to mistreat developers, they won't be able to build anything. Frankly, I'm surprised that Amazon have any paid apps given how they mistreat developers.