Amazon Launches Redundant Chrome Plugin – Send to Kindle
You can find Amazon's version in the Chrome Web Store. It looks to have a better interface, and comes with the little menu you see at right. Other than that the  plugins are quite similar. Both clip webpages and both offer previews.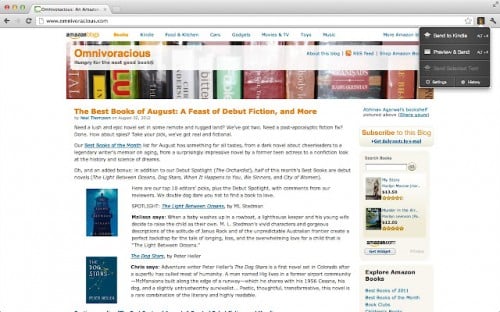 The older plugin is from klip.me, a lesser known read it later type of service. It's worth a deeper look. That site also offers plugins for Firefox, Opera, Safari, IE9. It even has a bookmarklet that will let you save webpages to Evernote or Instapaper.