Six Sites With Truly Free eBooks
Free ebook sites are so common now that they are not just a dime a dozen, they're a dime a gross. All of the major ebook stores have free ebooks, and you can find even more free (and legal) sites with a simple Google search.
But sometimes I need a site that has ebooks worth reading, doesn't have DRM, and doesn't require an account. And that's why I put together this list of I go to when I need reading material and am in a hurry.

Feedbooks is by no means the biggest free ebook site and it's not the easiest to navigate, but it comes first in my list because the ebooks are well-formatted and are available in Epub, Kindle, and PDF. It's nice to have that last option because there have been times where I was using a device which did not have a reading app other than Adobe Reader. (Yes, it does happen.)
Also, Feedbooks has a mobile site, and that makes it a lot easier to download ebooks to the tablet I want to read them on.
This free ebook site is dedicated to producing the highest quality ebooks, and then giving them away. It was added to this list in mid-2017.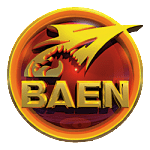 The Baen Free Library isn't nearly as big as it was back before Baen Books started distributing ebooks to the Kindle Store and elsewhere, but it's still a good source of mil-SF.
And if you have time, you might want to also check out Fifth Imperium. This site hosts copies of the CDs which Baen sometimes bundles into first edition hardbacks. They only have the CD images to download, so that site doesn't fit the requirements of this post.
Smashwords is widely known as an ebook distributor, but they also have an ebook store with a lot of free original content.
Thanks to a recent update, this site is mobile-friendly. It also offers a wide variety of formats and does not require that you register before you download.
This is one of the original free ebook sites, and it's been around since long before the Amazon launched the Kindle in 2007. It pretty much only has public domain titles, and the last time I checked they were reasonably well formatted.
I'm sure everyone who has read an ebook knows about Project Gutenberg, but fewer people know about the a similar site based in Australia (there's one in Canada, too).
PG Australia made this list because it complements ManyBooks.net. The sites work under 2 different sets of copyright laws, and that means there are titles that one site can legally upload that cannot be found on the other site.