Amazon Expands Pre-order Buttons to All KDP Authors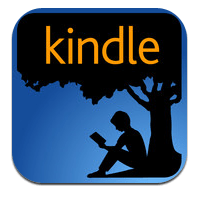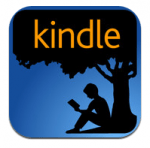 With no fanfare or official announcement, earlier today Amazon quietly gave indie authors a sales feature some had been requesting for the past several years.
According to a new page in the KDP help section, authors and publishers who distribute their works through Amazon's publishing portal can now elect to put their next work up for pre-order. Amazon asks them to first upload a draft copy of the work, and promises that Amazon will "publish a product detail page for it within 24 hours of approval". It's not clear what Amazon means by approval, but I have confirmed with an author that this is for real.
Pre-order buttons were one feature that many indie authors wanted but few had – in KDP at least. While this option had long been available in iBooks, Amazon had restricted the option in the Kindle Store, limiting it to publishers and a select handful of indie authors.
But not anymore. Now Amazon has extended a much-wanted feature to KDP authors, giving them a way of boosting sales. To those outside the industry pre-order buttons might not look like much but they serve several purposes. For example, Hachette was used the pre-order buttons in the Kindle Store for their sales forecasting, so when Amazon took disabled the buttons Hachette last a valuable source of market info.
What's more, Mark Coker showed in Smashwords's last survey that pre-orders can significantly boost sales. One indie author even hit the iBooks best seller list based on pre-orders alone.
But as good as this news is, I have to agree with my source. he suggested that Amazon might have an ulterior motive:
Expert troll job. Amazon gives all self-published authors a pre-order option: https://t.co/v275NuYRTV

— Evil Wylie (@EvilWylie) August 14, 2014
Evil Wylie is obliquely referring to the ongoing contract dispute between Amazon and Hachette. As you might recall, in late May Amazon disabled the pre-order buttons which it was no longer obliged under contract to provide to Hachette.
This raised a hue and cry at the time, and now Amazon is extending the feature to indie authors. I do believe that Amazon is using this marketing option to serve a dual purpose; it helps indie authors sell more, while at the same time it drives home the point that Hachette still doesn't have pre-order buttons restored.
I do believe in coincidences, but not this one.