Amazon Launches "Unlimited" Cloud Storage, Kicks Kindle Owners to the Curb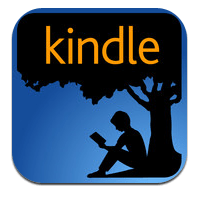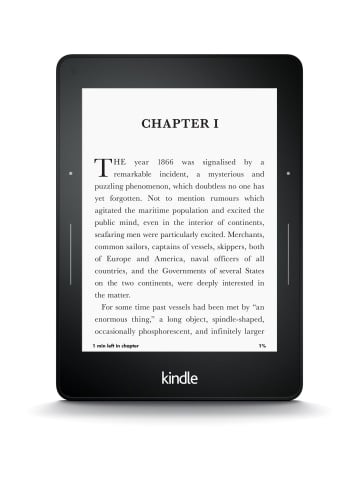 Kindle owners are angry today, and with good reason.
When Amazon launched their new unlimited storage tier yesterday they gave their customers more storage than you can shake a stick at, but they also quietly killed the free storage which they used to offer their customers.
A couple readers have told me, and I have confirmed, that Amazon is no longer offering the free 5GB storage tier. (Thanks, Tiberiu!) While no one would expect to get a freebie forever, the changeover is having an unexpected impact on Kindle owners, who have lost access to the cloud storage they have been enjoying since late 2011.
Update: Amazon reports that the SendToKindle conversion service did break, but they fixed it. Also, Kindle owners now have a separate place to store the personal documents they SendToKindle which Amazon says "will no longer count against your Cloud Drive storage limits". (This too was not temporarily nonfunctional.) And as always, the ebooks you buy from Amazon will always be hosted by Amazon.
Please disregard the rest of the post. It covers an issue which has been fixed by Amazon.
Since Amazon also offers an email conversion service for Kindle owners, this presents a special problem. As my tipster put it:
I just found out this morning that sending files from my PC to my Kindle Paperwhite doesn't work anymore.

Why is that? Because Amazon has killed the free 5GB option for all Cloud Drive users, and people are now forced to choose a yearly Cloud Drive plan in order to still be able to use the Send-to-Kindle feature.
Edit: I can now confirm the report. I just set up a new account at Amazon and registered a Kindle to it. That account has no online storage.
So Amazon took storage away from Kindle users? That sucks, but here is the kicker:
I still have 10 GB of storage on Amazon's servers.
Amazon might not be giving any free storage to Kindle owners, but I'm getting 5GB as a Prime member, and I'm getting another 5GB because I also own a Fire tablet:
To be clear, I do own a Kindle, but I'm not getting 5GB of free storage to go with it.
Take a moment and wrap your mind around that, people.
If you own one type of Amazon hardware, you get 5GB of storage. But if you own another type of Amazon hardware, you get diddly.
Am I the only one who is having trouble fathoming that decision?
Amazon has nullified two of the features that made the Kindle better than any other ebook platform, while at the same time making the platform less useful to Amazon's customers. I don't understand why they did that, so I have queried Amazon on the matter. Right now I am hoping that they will respond with the explanation that this was a mistake, and that they will fix it.
And while they're at it, I would hope that Amazon will extend the free 5GB to Kindle app users as well (it would be silly to leave them out in the cold).
Given that the Kindle help pages still say that Kindle owners can store personal documents on Amazon Cloud Drive, I think there's a 50-50 chance that this really was a mistake, technical or otherwise.
Stay tuned.