Amazon Quietly Launches White Kindle in Japan, China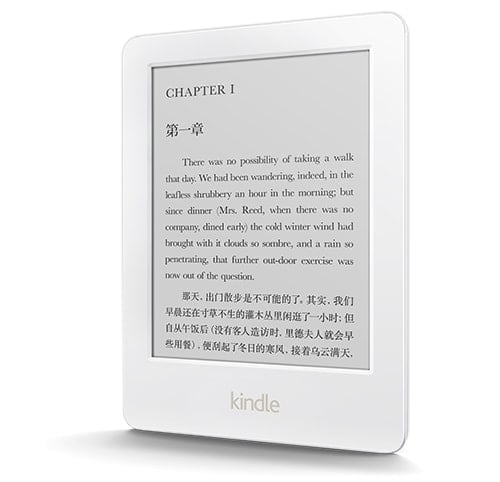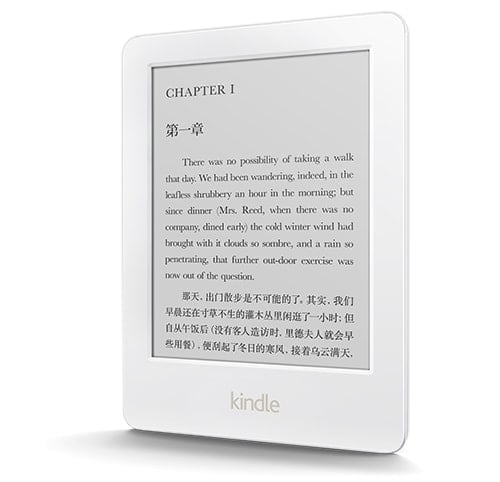 For the past couple years Amazon has followed Henry Ford's maxim on color choices: you could have your Kindle in any color you want, so long as it was black.
With almost no fanfare, Amazon has quietly launched a new white basic Kindle in China and Japan. The new model is essentially identical to the $79 Kindle Amazon launched last fall, only in a new shell. It sports 4GB internal storage, wifi, an 800 x 600 resolution screen plus a touchscreen, and ties into Amazon's Kindle Store.
It has all the same great software as on the black model, and if you don't like the white color you can also order a case in any of 5 colors and 3 prints. The white Kindle is up for pre-order today for 499 yuan in China and 6,980 yen in Japan (that's the ad subsidized price), and is scheduled to ship next Wednesday.
I've queried Amazon, but don't have any info on when the white Kindle will ship in the US or the rest of the world. If and when it does arrive, you will probably find it on this page on Amazon: www.Amazon.com/white-kindle
Until then, I will be sitting here scratching my head. I'm not just puzzled by the exclusive launch; I also don't see why Amazon launched a white Kindle at all. It's not that black conceals dirt and smudges better than white, but also that there is a valid technical reason for choosing a black shell over a white one.
It's a known fact that a black shell will make an E-ink screen look whiter, while a white shell will make it look more gray. This simple fact explains why Amazon first went with a gray shell on the Kindles released in 2011, and then black on all models released in 2012 and later.
And now Amazon is bucking the trend.