B&N ReLaunches Their Audiobook Section With New App for Android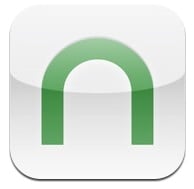 With Kindle, Downpour.com, Audible, OverDrive, and Audiobooks.com, there's no shortage of audiobooks for Android, but B&n thinks there's room for one more.
Barnes & Noble's here again, gone again digital audiobook dept abruptly returned from hiatus this week. B&N has released a new Nook Audiobook app in Google Play yesterday. (There's no similar app in iTunes.)
The app is described as being a beta release, and it is still rough around the edges, but the big news today is that B&N is back in the digital audiobook market. The retailer had gotten out of this market in June of this year to focus just on selling physical audiobooks (but promised they would return).
I've spent a few minutes playing with the app today.  I can't tell you how many titles it offers, but I spot checked a half dozen prices and found they were usually cheaper than the retail price at Audible.
The Nook Audiobook app doesn't offer a subscription, and there's no way to download the audiobook and use it elsewhere (it will probably never have this feature), so you can't really compare prices to features. But if you don't mind being locked into a single app then this isn't a bad deal.
I haven't bought any audiobooks, but I was able to log in with my existing Nook account. I was then prompted for my credit card info, which is rather weird considering that the info is up to date on the B&N website.
Speaking of the website, there's no mention of the new audiobook section. B&N is selling physical audiobooks, sure, but the only mention of digital audiobooks is in the FAQ and is focused on the closure in June.
The B&N website will probably be updated in the next few weeks, once B&N thinks their app is ready for prime time.
That can't come soon enough.  The AAP reports that downloadable audiobooks are consistently one of the fastest growing categories tracked in the AAP's monthly reports. The publishers who submitted data to the AAP reported that audiobook revenues were up 26% in the first 7 months of 2014.