B&N Removes Download Buttons from Website, Stranding Millions of Customers's eBooks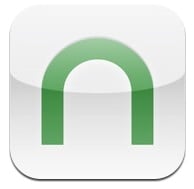 Reports are coming in from multiple sources today that Barnes & Noble is locking down the Nook platform.
Nook customers on MobileRead Forums and on B&N's own support forums are reporting that the download buttons for their Nook ebook purchases are no longer present in the My Nook section of the B&N website. These buttons enabled readers to download a copy of their ebook and transfer said ebook to another app or device. (While B&N is known for having mutant DRM, there are a number of apps that support it.)
Many of the reports echo this post from MobileRead:
I have a Sony, Kobo, and Nexus tablet, but not a Nook. I have purchased books from B&N in the past (mostly due to some good sale prices) and they have the books I purchased from Fictionwise there (I think it was Fictionwise. It was one of the multitude of now closed stores anyway).

It seems they have suddenly removed the "download" option from all of the books in my library.
There are numerous other reports, and I can confirm myself that the buttons are gone – for the most part.
I can't speak for other B&N customers, but I checked my Nook account and noticed that one particular subset of the ebooks in my account could still be downloaded.
While I can't download the ebooks I bought from B&N, I can download some of the titles which had been transferred to B&N when they shuttered Fictionwise. In particular, the ebooks which had been self-published through Fictionwise can still be downloaded.
I don't know why some of the buttons are missing, but I can add that I have apprised B&N of the problem and asked them to fix it. I will update this post if I receive a response.
Update: I just read on MobileRead that an official Nook Twitter account tweeted, the following, confirming that this was not a technical snafu.
@steve_in_ms We're sorry, but the ability to sideload NOOK purchased content has been discontinued. We apologize for any inconvenience

— NOOK Customer Care (@NOOK_Care) September 17, 2014
But until they say they can fix it, let's assume they can't or won't and start looking for a workaround. I'm not throwing dirt around, just suggesting that readers look out for their own interests.
One could download the ebooks o the Nook for PC app (and then strip the DRM), but since that has been formally abandoned I don't know how long before B&N decided to cut off that app. It's also illegal here in the US.
There is also talk over on MobileRead about a GreaseMonkey script which added the download button to all of the purchased ebooks; sadly that script has itself gone missing.
Do you know how we can solve this?
I'd like to know for my own sake, and I also want to help readers. The comments are open.