You Can Now Gift a Kindle eBook From the Manage Your Content & Devices Page
Amazon customers have long had the option of buying a copy of an ebook as a gift simply by visiting a book's listing on Amazon.com. Now we can do the same from our account pages.
A reader  tipped me to a recent change to the Manage Your Content & Devices Page. (Thanks, Chad!) Amazon is now promoting  the gifting option in a text banner:
Loved reading a book? Now share your happiness with your friends and loved ones by gifting it to them from Manage Your Content and Devices page.
You can give an ebook by clicking the 3-dot menu to the left of the title, and then selecting the "purchase a a gift" option.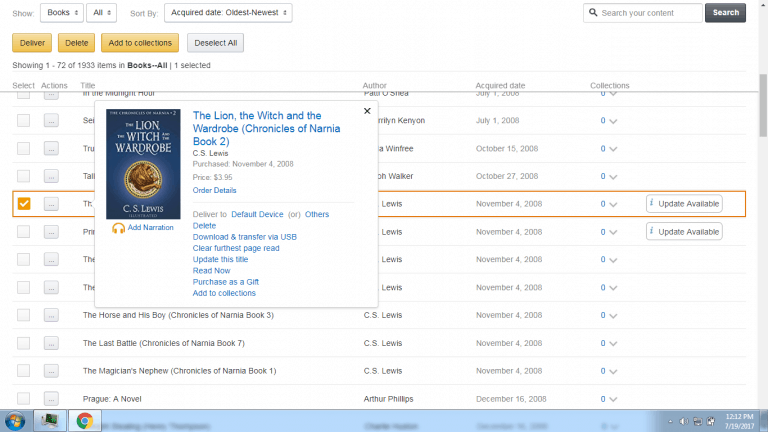 This will bring up a purchase screen that, judging by the design, very few people have seen since this option was first made available years ago.
Seriously, that page looks like it was designed around 2005 or so. It looks nothing like any current page on Amazon.com, raising the question whether anyone is using this gifting feature.
Have you given a Kindle book as a gift?
What did you think of the process, and more importantly what about the giftee?
Recipients can exchange an unwanted ebook gift for an Amazon gift card of equal value. Have you? (I would, except I can't recall ever getting a Kindle book as a gift.)