Does Anyone Know Why Reagent Press is Filing a Class Action Suit Against Amazon?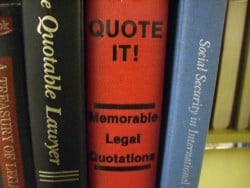 This afternoon's news about the latest stage in the ongoing suit against Author Solutions reminded me of another potential lawsuit I have been following.
A couple months ago a reader tipped me to the news* that Reagent Press, a small publisher based in the state of Washington, is "seeking class-action participants in a potentially $1B lawsuit against Amazon". Naturally that piqued my interest, so I sent them an email.
I never got a response to that email, so when I was reminded of that potential Amazon lawsuit this afternoon, I followed up. I snarkily asked whether they usually ignored press queries, and was told this:
Thank you for your inquiry and follow up. I see you have a nicely done blog, but regardless of whether you were an actual accredited member of the press, I'm sure you know we can't comment on ongoing litigation.
Yes, this publisher is looking for other potential litigants, but they won't actually say – even in the most general terms – why they want to sue Amazon (it's a secret).
I'd hazard a guess that this has to do with publishers' dealings with Amazon, but that is just speculation. Does anyone know what's going on?
I'm asking not just for my own interest but also for potential members of the class. Lord knows Amazon has pulled enough crap over the years that they could be sued six ways from Sunday.
If you have any background info you can share either on or off the record, I would love to hear it.
P.S. I'm ashamed to say I can't recall who sent me this tip. Mea culpa.
image by umjanedoan