HBO's Online Streaming Service Might Launch in April, Cost $15 a Month
HBO is reportedly negotiating for Apple to be a launch partner when the network's new streaming service launches next month. The International Business Times reports that Apple has been "aggressive in courting HBO in a bid to add the service to Apple TV".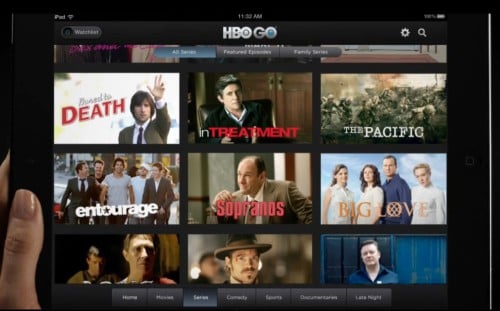 HBO reportedly plans a launch by mid-April – just in time for the latest season of hit show Game of Thrones:
HBO is in talks with Apple to make Apple TV one of the launch partners for its highly anticipated streaming service when it debuts next month. HBO and streaming partner Major League Baseball Advanced Media are working to have the standalone service, called "HBO Now," ready to launch in April in conjunction with the premiere of the fifth season of "Game of Thrones," according to sources familiar with their plans.
According to IBT's sources, HBO Now is going to cost $15 a month. That's more than what some cable companies change for the premium channel (Comcast, for example, charges $10 a month on top of your basic cable fee) which means that HBO is probably charging consumers about three times the fee they get (per head) from cable companies.
That's not so good news for consumers but it probably represents a compromise between HNO and its biggest customers (one of which, Time-Warner, also owns HBO).
HBO has been working to launch HBO Now since last October. As far as I can recall, this is the first leak about potential partners since that October announcement.
Long derided for not offering an online-only option, HBO had previously limited online streaming to users who paid through their cable company. The HBO Go service worked less than perfectly, which could explain the delay in launching HBO Now; they wanted to get it working correctly and have a platform robust enough that it doesn't immediately fail under the load.
HBO has yet to announce the official launch date, pricing, or device support for the service.