Infographic: Eighty Fictional Plants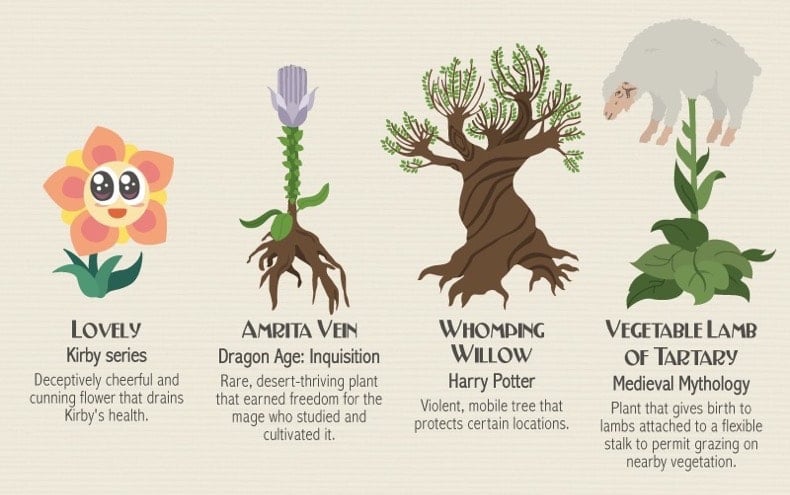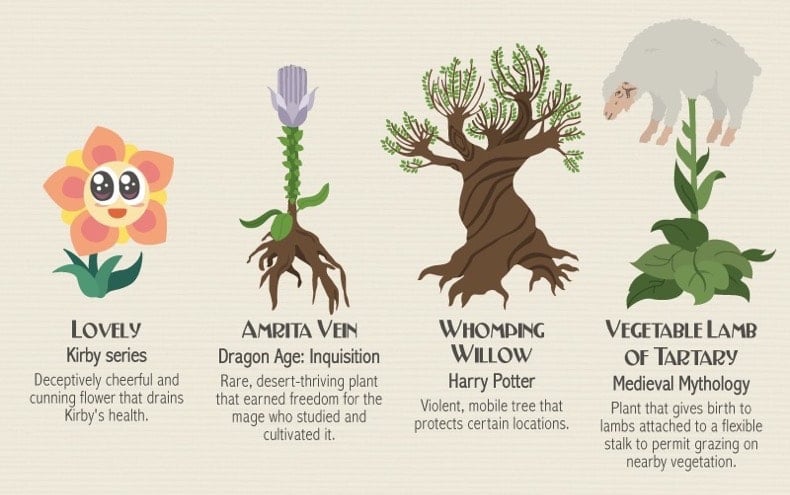 Many stories focus on fictional people and places, but sometimes the most colorful part of a story is when the setting, ie the plants surrounding the main character, have a key role to play.
The following infographic details eighty fictional plants  that can be found in books, comics, games, and movies. Besides Audrey Jr, the Mandrake, and the Whomping Willow, you will find both obscure and well-known plants from The Lord of the Rings, The Hunger Games, Pokémon, Star Wars, and other sources. If you would like a more complete list, try Wikipedia.
Which of these plants would you like to grow in your home?