Iriver Launches the WowTab 7″ Android Tablet – Should be Called WhyTab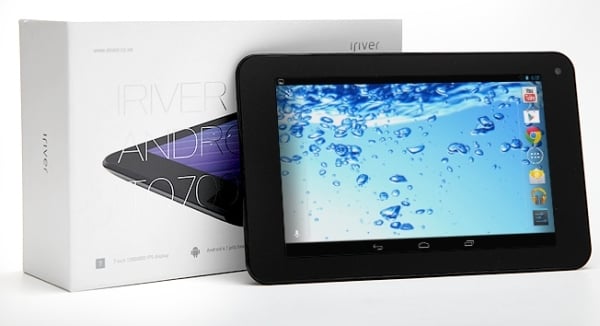 iriver is one of those companies that seems to succeed in spite of releasing lackluster products, and today they continued that trend with the release of the WowTab ITQ700.
This Android tablet showed up on a Korean gadget blog a few days ago and at first glance it appears to be a prank of some kind. While the hot tablet news right now are devices running Android 4.2 an the Tegra 4 CPU, the WowTab is running on last year's Tegra 3 CPU. What's more, it's running Android 4.1, and it has 1GB RAM, 16GB of storage, and a screen resolution of 1280×800. The tablet also has a 2MP(?) camera, microSD card slot, WiFi, Bluetooth, and GPS.
If the specs sound familiar, they should. This is pretty much the same tablet as the Nexus 7, making the WowTab an identical twin sibling born 7 months later. Or did I miss something in the specs?
That detail has a lot of bloggers scratching their heads, including me.  It's not clear why iriver released it, but given that the Nexus 7 has been available in South Korea since September 2012 I don't think the WowTab will have much success.
The WowTab hits store shelves in South Korea with a retail of 278,000 won (about $250 USD). There's no word on whether it will be sold outside that market but if iriver's last ereader is any sign then I would think not.