Kindle for iPad, iPhone Updated With New eBook Sampler Section, Goodreads Integration,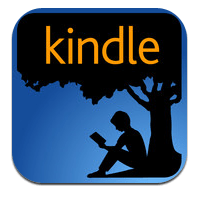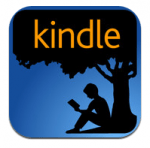 Amazon rolled out a new update for its Kindle iOS app today. The update doesn't add many major new features, but it is going to make it a lot easier to find your next read from inside the Kindle app.
In addition to a few subtle improvements like better info on the next book in a series, a new way to access a book's detail page from the library menu (long press on the cover), Amazon has also added better Audible integration. Listeners can  now start playing audiobooks while they're still being downloaded (no need to wait for the entire download). Audiobooks can be played once you've downloaded past your current reading location.
Social readers will also enjoy better Goodreads integration.  GR members can now share book progress, quotes, and that they've finished a book from the Kindle app.
And most importantly, Amazon has also found a new way to tempt you into buying more books or signing up for Kindle Unlimited. They've added a new section to the app called Book Browser which will let them browse books in KU and read samples.
This new feature is open to all Kindle users, but it looks like it was developed with KU members in mind; Kindle Unlimited members can download ebooks from the Book browser section and read it immediately (non-KU readers are limited to samples).
I'm not at all tempted to subscribe to KU, but I can see how this will prove incredibly useful. This Book Browser section is effectively an ebookstore for KU subscribers, giving them the opportunity to immediately find their next read without having to leave the Kindle app.
This section won't be very useful to Android users given that the Kindle Android app has a bookstore built in, but iOS users will definitely see the value.
In related news, I also got an email from Amazon (as a Kindle customer) about the new options for ebook samples. They're not getting any bigger, but any sample you download will be saved to your account just like a purchased ebook, and they can be downloaded to just about any Kindle device or app.
Fire HDX
Fire HD
Kindle Fire HDX
Kindle Fire HD (2nd Generation)
Kindle Voyage
Kindle Paperwhite (2nd Generation)
Kindle (7th Generation)
Fire phone
Kindle for iPhone, iPad
Kindle for Android
The devices and apps will need to be running the latest firmware in order to make use of this features (which is why the 1st-gen Paperwhite isn't listed; it hasn't been updated).
You can find the app in iTunes.