Kobo: Ending Agency Pricing Will Kill Us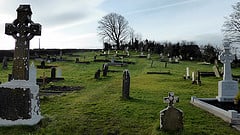 Canada's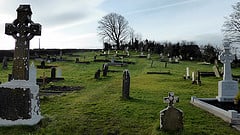 Competition Bureau announced a settlement last month with 4 publishers to end agency pricing, but it looks like the process isn't going to go as smooth as one might have expected.
Kobo has filed an objection to the consent decree, and they ask that the settlement be modified so that they are not negatively impacted by the sudden and radical change to the Canadian ebook market.
As part of their filing. Kobo revealed some rather telling details about their business. They blame the end of agency in the US for the loss of their market share, and they predict that the same will happen in Canada.
Kobo's objection was actually filed 2 weeks ago, but I only got a copy (PDF) yesterday (via Quill and Quire). it's an interesting read, and if you take it at face value then the future does not bode well for Kobo.
Here are a couple sections from the PDF that spell out how
44. The losses would impact Kobo's ability to compete in the Canadian market. By analogy, in the US, when Agency Lite was brought into existence, Kobo saw its net revenues steadily decline. Kobo has since stopped investing in marketing in the US, closed its office in Chicago and is focusing on other markets. Its market share and revenues are now negligible there. Although Kobo is a bigger player in the Canadian market, this will not detract from the fact that such significant losses will impact Kobo's ability to invest in technology and to market its offerings. Regardless of which pricing strategy Kobo chooses to adopt, it expects to be less competitive than it is presently and will lose market share to E-book Retailers who are willing to consistently price their E-books at unsustainably low levels that other competitors simply cannot meet.

45. The harm to the E-book market more broadly will also be significant in that the prohibition on Agency will likely lead to the exit of competitors from the Canadian market and significant financial pressure being brought to bear on the ones who remain. Sony and Barnes & Noble's respective experiences in the US are illustrative of the negative effect of a ban on Agency. Sony exited the E-book market in the US entirely (and has now had its E-book business acquired by Kobo) , and Barnes & Noble's NOOK E-book division reported heavy losses fo r the 2013 fiscal year. A ban on Agency, even in the short term, will have a lasting and irreversible negative impact on the market for E-books in Canada.
In short, Kobo is saying that when Amazon was allowed to discount ebooks in the US, Kobo was unable to compete effectively, not even by means other than price (marketing, CS, features, community). This is rather curious because other companies, including Zola Books, The Reading Room, Bilbary, Oyster, and Scribd all seem to be able to compete effectively against Amazon in the US ebook market. Also, (Barnes & Noble saw most of its growth in the pre-agency era, claiming a 20% market share by the end of April 2010. This only grew another 6% to 8% in the following years. )
Perhaps Kobo should buy out one of their smaller competitors and put that smaller competitor in charge of the Kobo ebookstore?
On a related note, if Kobo has only a negligible market share in the US then I have to wonder whether their partners at the ABA, and its IndieBound program, are beginning to regret betting on the losing horse. Indie booksellers who belong to the ABA can take part in an affiliate program and earn a commission on Kobo ebooks and hardware, but if Kobo only has a negligible share of the US ebook market then the booksellers are not generating a lot of revenue.
image by Sean MacEntee