Making Your First Infographic Is Easier Than You Think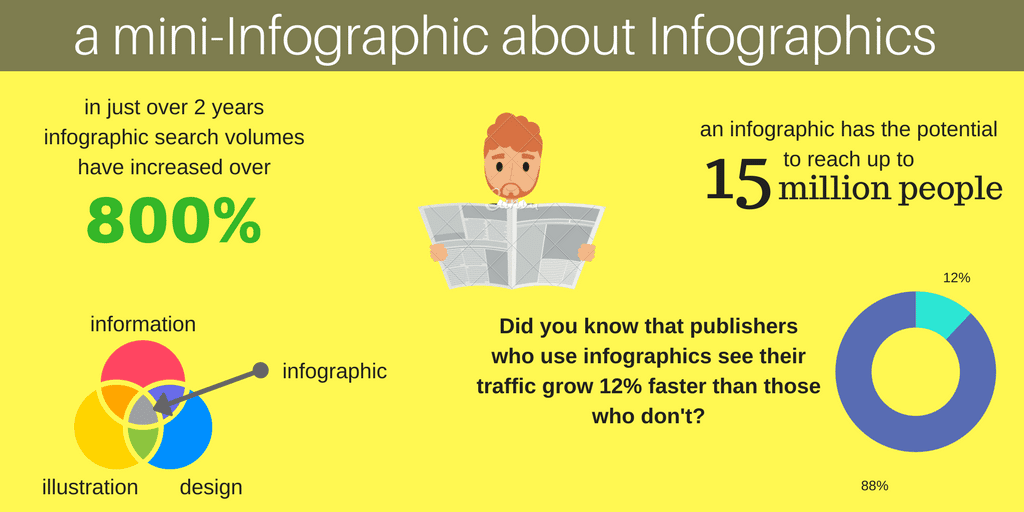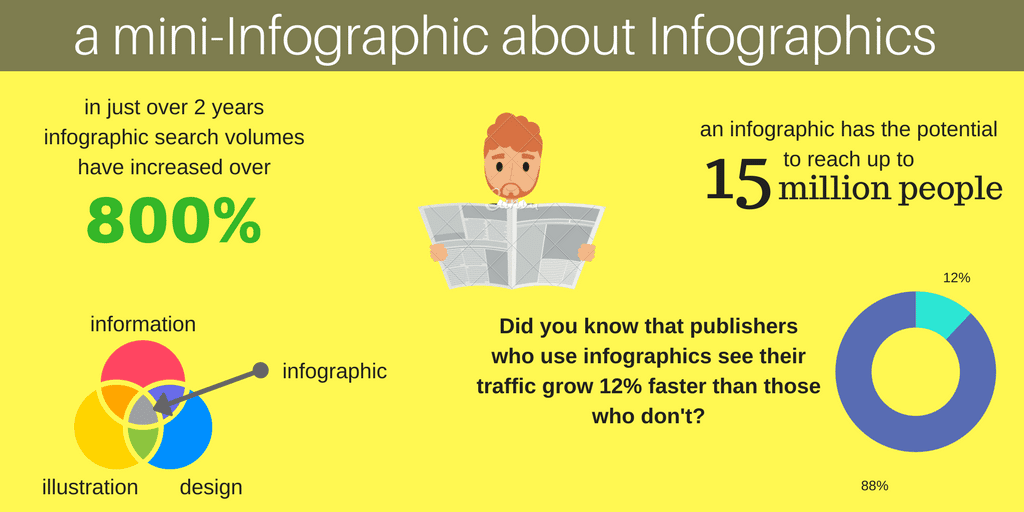 A reader left a comment on last night's infographic post, and I thought it deserved its own post. Mark Williams asked:
The possibilities are endless, but can you point us to any beginner's guides to actually making these things?
That is a good question; while I know of any number of comprehensive guides to making infographics (The Creative Penn has a good one) I have never been able to find a post that helped me figure out how to make infographics.
I had always had the requisite tools at hand; for example, Canva is free, online, and has dozens of infographic templates you can take apart and modify, thus learning by doing.
But all the tools and all the guides were useless because I struggled with the first step in making anything, which is understanding the concept of the activity.
I made my first infographic in January, and once I did I realized what no one had told me before. I already had the requisite skills and knowledge, but what I lacked was the understanding how to apply them.
In fact, most of those who are reading this post have the skills you need to make an infographic, you just don't know it yet. Luckily, I can help you make the conceptual leap with a single word.
Are you ready?
Powerpoint.
If you can make a Powerpoint presentation, you can make an infographic. The skills are that similar. (Coincidentally, you can also make an infographic using Powerpoint, but that is not what I am talking about.)
Infographics can look intimidating uninitiated, but the process of making one can be broken down into two simple parts: researching and writing the content, and then laying it out in an interesting manner.
Those are essentially the same steps as making a Powerpoint presentation, only instead of a slide deck, you make one really detailed graphic.
The trick to writing the content for an infographic is to take notes for a 1,000- to 1500-word blog post and then summarize the notes as 15 to 20 tweet-length factoids.
No, seriously, an infographic really is that light on content.
One of my activities over the 2017 holidays was making handouts for Valiant Chicken, my WordPress support business. Those weren't infographics but what that that project taught me was that if you want to cover 10 to 15 points in a three page handout then you had to be as brief as possible.
One handout consisted of 9 ways to speed up a WordPress site (PDF). The handout's text consisted of 260 words, which I later expanded into an 800-word blog post.
When you make an infographic, you should take whatever blog post you were thinking of writing, and plan on paring your text down by at least a factor of three. That's all the room you'll have in the infographic.
Luckily, you can combine a lot of stats into charts or graphs, reducing your word count while still conveying a lot of information.
But to do that you will need to learn a thing or two about layouts – just not from me.
To be perfectly honest, I am still learning about infographic design myself, which is why I am still using the stock designs at Canva as the basis for my custom infographics.
As someone who is just past the beginner phase, I think you should start there and learn as you go. That's what I am doing.
Any questions? Did this help?