Seventeen Apps That Help You Make eBooks
Amazon may be quietly locking out its competition with ebook creation apps like the newly released Kindle Creator, but not all ebook creation apps tie you down to a single distribution channel.
Even iBooks Author can make and export Epub3 files now, and that's not the only app authors can use to make ebooks.
Here's a double handful of apps and online services which can make ebooks (let me know if I missed one you like).
First, here's the free app I use:
Sigil is not the best app on this list but when it comes to free alternatives there is simply no comparison.
I found it easy to learn with an intuitive interface that did everything I wanted, and I am still waiting for a good reason to switch to another app like:
Jutoh is an ebook creation tool for all platforms (including the Raspberry Pi). It can make ebooks in all the popular formats and, aloing with Scrivener, comes highly recommended (although there is a vim/emacs divide in the author community over which is better).
This is a Windows app from The Daisy Consortium. If you have MS Word you can use it to make an Epub3 ebook. (I do not have word, so I can't tell you how well it works.)
Vellum is a macOS-only app which costs so much that I can't come up with a good reason to buy it.
It is a rather expensive app and costs either $200 for an unlimited license or $10 to $30 for each title. That is rather pricey when compared to the free apps much less the paid alternatives like:
Scrivener is the one paid app everyone recommends – including those who don't use it.
It is a complex and feature-rich app which is designed to cover all the steps in the process of creating a book rather than just the act of making an ebook. It has always been way more than what I required, but many authors swear by it.
Calibre is known as the best ebook library tool, free or paid, but it can also make ebooks in just about any format you can name. You can even use it to edit ebooks, although you shouldn't distribute them to other professionals.
While I use calibre to convert ebooks and manage my library, I also know that it is widely hated by many in the digital publishing industry. Calibre makes ebooks which look okay, but the code is absolutely atrocious (Calibre-made ebooks have even been banned by Amazon once or twice).
Caveat Emptor.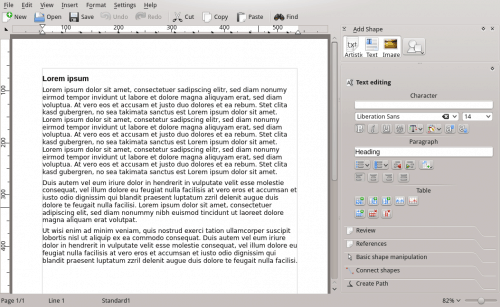 Calligra is the office suite which used to be known as KOffice way back when. It was originally developed for Linux systems and has since been ported to Windows, macOS, freeBSD.
Calligra has included an ebook export option since 2012, although I am not sure very many people are using it.
eBookBurn is a paid web service I have been meaning to try. It costs $19 to export an ebook in Epub and Kindle formats, but you can set up as many ebooks – or parts of an ebook – as you like.
Do you know how they say that a third of the web runs on WordPress?
That includes Pressbooks. This paid service lets you upload (or type) parts of a book, edit them, and then export an ebook in Epub, PDF, or Kindle format.
Everything except for the last step is free, and you can even set your preferred formatting as CSS. what's more, WP is designed to publish to the web, and Pressbooks takes advantage of this. You like you can upload a book and then show it off and get feedback.
O O O
When I published a list of eight apps and services you could use to make an ebook about a week back, a bunch of readers responded with suggestions for other apps they either liked to use or had developed.
I think more info is usually better, so here are six more apps and services you can use to make an ebook.
In this day and age almost everyone has to use MS Office, Google Docs, or Libri Office in order to stay compatible with their colleagues, so you would think that the lesser known word processing apps would simply wither away and die.
Atlantis would suggest that is a faulty conclusion. This app doesn't get much attention but it is still popular with some authors.
This company is known for being one of the best ebook distributors, but you can also use their service to produce an Epub from your source Word file. This is strictly intended as a proof copy, but there's nothing stopping you from using it like any other ebook.
eBook distributor PublishDrive launched their ebook conversion tool in early 2019.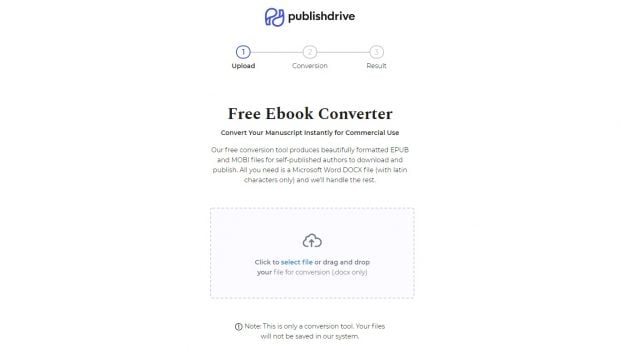 This online editor can help you make an ebook from scratch, or you can use it to assemble an ebook from blog posts and web pages.
I found Papyrus really useful when I tried it two years ago, but it won't work for me today. For some unknown reason it is kicking me out of the ebook project I started two years ago.
Oh, well, maybe I will try this next service instead.
Edit: This service no longer makes ebooks.
This online service costs $19 per title and is entirely new to me.
It offers both a simple conversion as well as an online editor you can use to format an ebook.
This open source office suite gained the ability to export Epubs with its 6.0 release. It could already make PDFs.
Viewporter is a relatively new app that makes Epub3 ebooks. I don't know anyone who has used it, so all first-hand user reports would be appreciated.
Kotobee Author is an ebook creator and Epub editor, allowing you to add interactive content that can be opened  in any compliant Epub 3 reader. Convert your PDF to EPUB, customize the look and feel of your ebook apps, and emulate the result on different platforms and devices. It can also make web apps, and is available for Windows and macOS.
WordPerfect
In just a few clicks, save WordPerfect documents in the popular Epub ebook format for easy publishing to popular devices. Improved file format compatibility enables users to save WordPerfect files in OpenDocument Text (ODT) format, while updates to PDF functionality give control over the resolution of linked and embedded content.