One Week With Dasung's 13.3″ E-ink USB Monitor (video)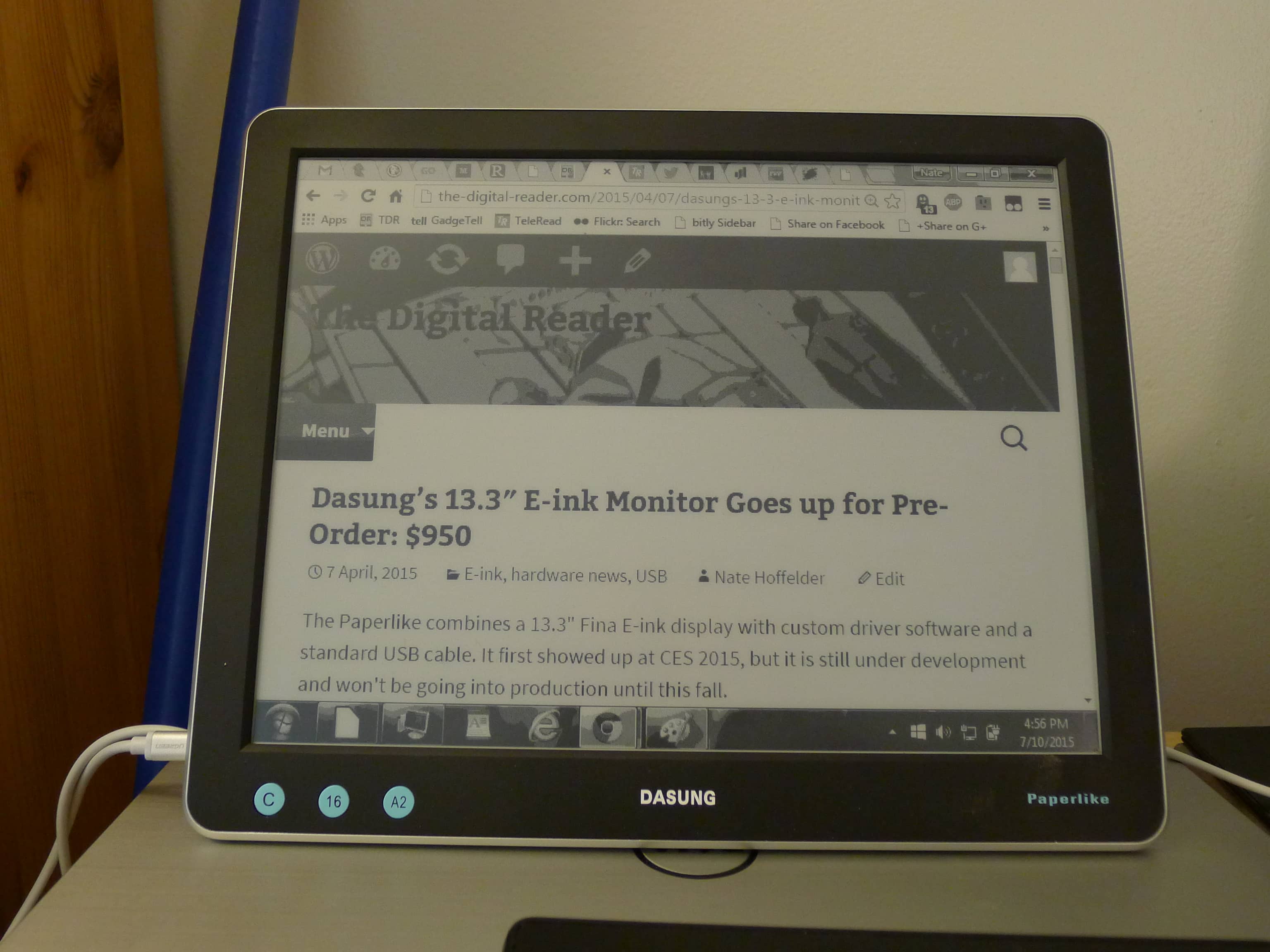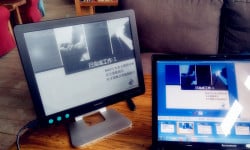 E-ink screens are the holy grail for those who get migraines from staring at LCD screens, but when it comes to monitor alternatives there are few available options.
I had the good fortune to get in on the limited production run of the Dasung Paperlike when it went up for pre-order back in April.
First revealed to the world at CES 2015, the Paperlike is a USB-powered monitor built around a 13.3″ Fina E-ink screen.
I've had my unit for about a week now. I don't think I'm ready to write a full review but I did want to give you a taste of what it looks like in use.
The short answer is that the Paperlike shows promise but the software is woefully inadequate.
The general hardware quality is good but the driver software doesn't work very well. It's clearly not finished, and does not support all the promised features.
The Paperlike can either act as a mirror of your LCD monitor or a second monitor which show two different desktops. In the first mode it is limited to a resolution of 800 x 600, but in the second mode you can use the full screen resolution of 1,600 x 1,200 (or 1,200 x 1,600).
And to be clear, you might be able to use the second mode; I cannot because the driver software is incomplete. It is lacking the digital signature required by my version of Windows 7, so I can't use it at the full resolution.
I can only use the Paperlike as a duplicate of my laptop's screen. That limits me a screen resolution of 800 x 600 on both screens, leaving about a quarter of my laptop's screen black.
Not only is the driver incomplete; it is also unstable. Sometimes it crashes when I try to run it, leaving me with a black screen on my laptop (I have to reboot). And if any app dares change my video settings then the Paperlike is left with a garbled screen until I switch it back.
But even though the driver is unstable and incomplete it does kinda sorta work.
To be clear, the Paperlike works to a limited degree; I don't think it is usable in its current state.
My problem is that the apps I use, the websites I visit, and Windows are all unusable at the current screen resolution. They were all built on the assumption that the screen resolution would be a lot higher than 800 x 600, and they don't scale well to such a low screen resolution.
This is a fixable problem and I am going to keep working at it, but it is still a serious problem.
Here's the video I shot (and here's the elephant gif mentioned late in the video). It is not a great demo video, but I'm uploading the video warts and all because I'm not sure whether we're seeing  user error or a recalcitrant device.