Onyx's New E-ink Smartphone Can't Make Phone Calls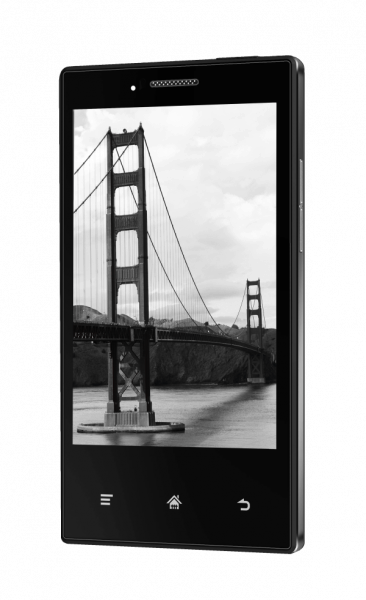 If you didn't get a chance to buy an Onyx Midia Inkphone before the first shipment went out of stock, count yourself lucky. Early user reports are coming in from MobileRead, and the news is not good.
One early adopter is reporting that they cannot make phone calls:
Got my e43 ink phone today. Very disappointing. I can't make or receive calls or browse. Only attaches to network and allows to perform *xxxxx# type ussd operation.

Can't believe I paid good money for this . Sent mail to customer support, they sent it to their service guys and I'm still waiting for response.
That user went on to add in a follow up comment:
Still cannot use phone or SMS function. further as per my provider the phone is not legal as the imei they are using is licences to Nokia in fact it is same imei range as Nokia 7610. A mail from GSMA tech support confirm this. So it's a matter of time before they block this phone from networks.
Some users are making calls without issue, but this is still a serious issue.
An IMEI number is a unique 15 digit serial number which belongs to a specific cellphone – not just a model but a specific unit. The numbers are managed by an international body, with companies often requesting a range of IMEI numbers for certain models.
Onyx neglected to register their company as a smartphone maker and request the unique serials numbers that would identify Onyx's smartphones to telecoms around the world. This has been confirmed by other Inkphone owners , and it presents a serious issue for Onyx. As a result, Inkphone owners are at risk of their smartphone being identified as hacked, stolen, or fake by their local telecom.
In short, Onyx can't guarantee that their E-ink smartphone will function as a smartphone.  Whoops.
Nearly 2 years in development, the Onyx Midia Inkphone is a nifty-looking smartphone errr PDA with a 4.3″ E-ink screen. It runs Android 2.3 on a 1GHz CPU with 512 RAM, and 4GB internal storage. It retails from Onyx's Polish partner Arta Tech for 149 euros, or at least it did when it was still available.
This PDA had gone up for pre-order in late June, and quickly went out of stock. Something tells me it is going to stay out of stock for quite a while.
If you have an Inkphone, I would suggest that you treat it as a collectible. It's going to be a rare commodity for quite some time.
Arta Tech was queried for this post but did not respond.