Speed Readers, Rejoice: Kindle for Android Updated With Bookerly Font, Word Runner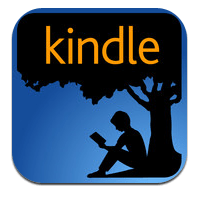 A new version of the Kindle app for Android hit Google Play yesterday. The update only added a couple new features, but what the changelog lacks in volume it makes up for in value.
First up is Word Runner, the speed reading feature which Amazon launched with the new Fire tablets this fall. Readers can now use what is arguably the second-best speed reading tech on the market to zoom through their books at a rate of 300, 400, or 500 words per minute.
The tech gives me and some other users headaches, but I'm told we're the exception and not the rule. You can find more info on Word Runner here.
The second half of the update is Bookerly, the serif font that Amazon launched earlier this year on the Fire tablets (it was added to the Kindle iOS app in the summer).
Edit: And the third half of the update is the new KFX typography that Amazon added to the iOS app this summer. Thanks, John!
Bookerly was developed just for Amazon. It is more correctly termed as a slab-serif font that looks a little like Georgia, only better. I didn't think much of it when it was first released, but it has grown on me.
The app can be downloaded from the Amazon Appstore or Google Play.