Trekstor Launches the Pyrus Maxi 8″ eReader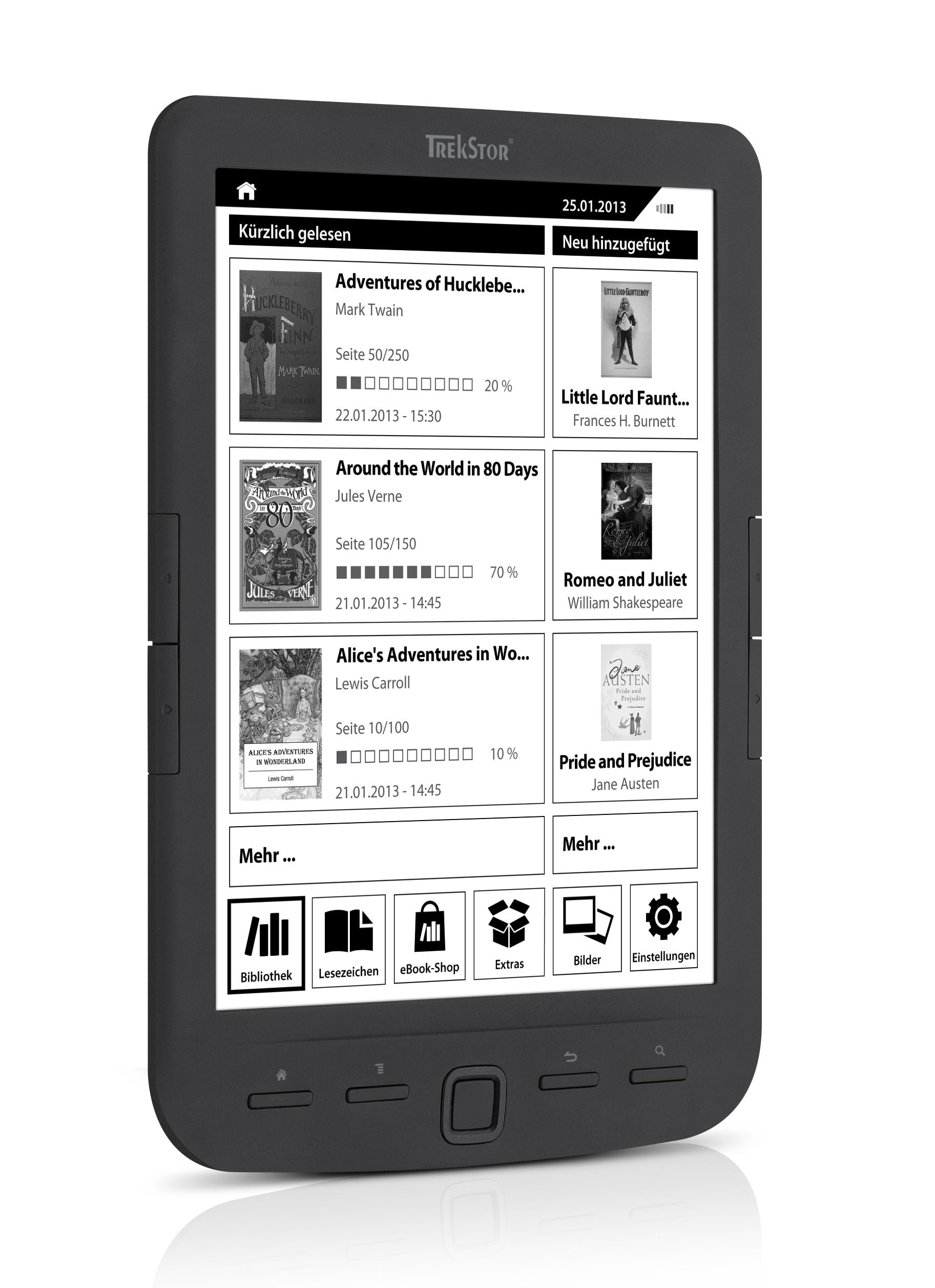 The German ereader maker Trekstor is back in the news again today with the launch of their latest ereader.
They've just unveiled the Pyrus Maxi, their second ereader to use a non-traditional screen size. It has an 8″ epaper screen, putting it near the midpoint between the more common 6″ screen found on most ereaders and the 9.7″ screen size found on the Jetbook Color and the now-defunct Kindle DX.
The Pyrus Maxi is basically a larger identical twin to the 4.3″ Pyrus Mini, the world's smallest ereader. Like the Mini, this is a fairly basic ereader that has been stretch to fit a larger screen. It comes with 4GB of Flash, a microSD card slot, and it includes support for several ebook formats: Epub, PDF, FB2, and PDB. It can also read RTF, TXT, and html files.
But that's about all the Pyrus Maxi can do. It does not have Wifi, a touchscreen, or an audiojack, so it is limited to only reading ebooks.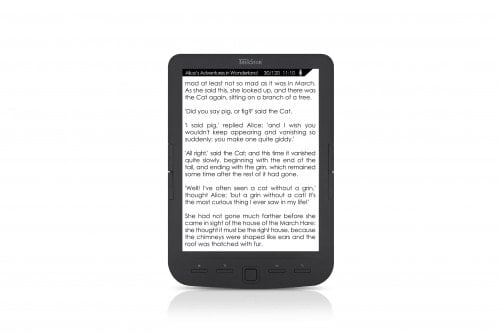 The screen on the Pyrus Maxi measures 8″ and has a resolution of 1024×768.  That's essentially the same resolution as on the 6″ HD E-ink, only this 8″ screen doesn't come from E-ink.
The Pyrus Maxi uses a screen that was made by Guangzhou OED Technologies. This is the screen tech that I have been calling knockoff E-ink screens, though I no longer believe that is technically correct. Instead I think we are looking at a screen tech that merely looks similar to E-ink's screens without actually being based on any of E-ink's technology or patents.
This ereader is expected to ship in mid-May with a retail of 149 euros.
That is a pretty steep price given the limitations. Sure, this ereader has a larger than average screen, but you can find the much more capable Kobo Glo for 129 Euros.  This ereader has a frontlight, touchscreen, and Wifi. Even though it is unfortunately tied to Kobo and their execrable customer service, the hardware is a much better value.
On a related note, Icarus was also supposed to have launched an 8″ ereader.  The Icarus8 was announced in February and was supposed to have shipped this month. The release date has been pushed back until May.