Have You Tried The New Kindle Font, Bookerly?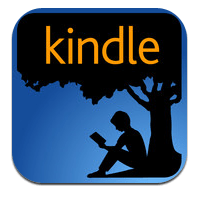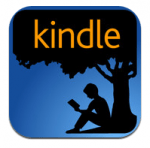 Amazon will probably never satisfy typography enthusiasts but that doesn't mean they're not continually improving the fonts they offer on the Kindle platform.
A couple months ago Amazon quietly started rolling out a new font for the Kindle platform. There was no announcement, and the font is still not widely available, but if you read on your Fire tablet then you may have gotten a little pop up telling you that there is a new font choice available.
The font is called Bookerly, and for those of you without a Fire tablet, here it is on the right (Georgia is on the left):
I've been reading with the new font this afternoon, and I'm not sure what to say. Sure, it looks a little nicer, but I was fine with the existing fonts. I never really had a complaint against Amazon's font choices (justification is another matter).
I've been in ebooks long enough to know that ebooks used to look much worse than they do now, so when I hear the font purists complaining I simply tune them out and go back to reading.
What do you think of the new font?
If you haven't had a chance to try Bookerly yet, there is a way for you to install it.
The font is not available on my Kindle iPad app nor on the Kindle Android app I checked. And I also have reports that it's not available on E-ink Kindles either. But if you would like to try it, one helpful soul over on XDA Forums extracted the font files and I have them posted as a ZIP file.
If you've hacked your kindle, you can sideload the font. You can also embed the font in an ebook file (Epub or KF8).
What do you think?