Will Google Ever Reopen Its eBook Publisher Portal?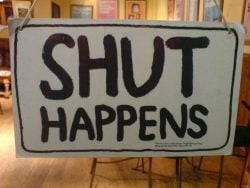 Earlier today someone made the unsubstantiated declaration that Google had closed its publisher portal "forever". While there is zero evidence to back up that assertion, I fear that it will be proven correct.
It was around this time last year that I broke the news that Google had a industrial-scale piracy problem. I showed how ebook pirates were basically setting up their own ebookstores in Google play, pirating ebook after ebook with impunity. All Google did to fix the problem was to remove ebooks in response to DMCA notices and issue a bland statement about "taking the issue seriously".
Google proceeded to ignore the negative press coverage, but they did finally respond when the Dutch publishers trade group NUV demanded that Google fix it.
Google responded by closing the publisher portal to new signups on 25 May 2015, saying that:
We've temporarily closed new publisher sign ups in the Play Books Partner Center, so we can improve our content management capabilities and our user experience. We're working to reopen this to new publishers soon. Thanks for your patience.
The Play Books Partner Center is Google's equivalent of KDP. Authors and publishers (and pirates, for that matter) can use it to upload ebooks for sale through Google Play books.
If you have an account, that is. Google hasn't let anyone sign up for a new account since last May, and you shouldn't expect them to.
As I explained to a reader in March, Google has only a minimal interest in ebooks.  Google isn't Amazon. One is a retailer, but Google is an ad network giant which is not driven by sales and really only wants ebooks so it can complete a checklist of content types.
Since Google has ebooks from publishers, and from distributors like Vearsa, Streetlib, and eBook Partnership, it doesn't need to reopen that portal.
In short, the Play Books Partner Center probably will be closed forever (good luck getting Google to admit it, though).
image by cowbite