A Dell Warranty is Worth the Paper It Isn't Printed On
A word of advice: If your Dell device has problems in the return window, take it back. If you have trouble after that, you are better off pitching it in the sea then asking Dell for help.
I am currently in Dell hell. I have a broken laptop which Dell has refused to repair, refused to replace, and refused to refund. Instead, Dell has lied to me, given me the runaround, gaslighted me, and made empty promises.
Do not under any circumstances buy hardware from Dell. Here's why.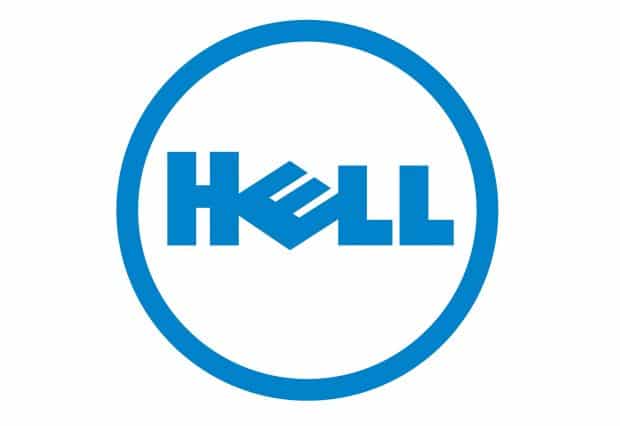 When my last laptop died on 11 January, I saw it as a nuisance rather than a catastrophe. My files were backed up online, Best Buy was opening in a few hours, and I had a credit card, so I figured I would be back online by the end of the day.
And I was right; I was back to work in about 4 hours, and all it took was spending $1600 on a new Dell laptop. I kicked myself for having to pay retail when I could have planned ahead and saved several hundred dollars, but I got back to work quickly, and that was what really mattered.
But then the laptop started to crash – a lot.
I didn't really notice the high frequency of the blue screens of death until I had owned the laptop for 17 days, when it crashed for the 4th time. This was 2 days past the Best Buy return window, which did not worry me much because it was a brand new laptop and had a next business day warranty. The worst that could happen was that Dell would have to fix it, or replace it.
Or so I thought.
When I got tired of the crashes, I visited Dell's website and tried to file a support ticket. Much to my dismay, I found that my only options were calling Dell or using the support chat. I have hearing issues and do my best to avoid phone calls, and since the website chat feature didn't work, I decided to try to solve it myself by running the diagnostic tests recommended by Dell's site. When that didn't find anything, I reached out to Dell on Twitter.
My initial suggestion was that they give me a credit, I'd ship them the lemon, and I'd buy a new laptop on their site. This was shot down. Instead they told me to re-run the diagnostics, install software updates, and install more updates.
This did not help. When the laptop crashed less than a week later, I told them they needed to either send someone to fix it, or replace it. They said I had to continue to do their work for them (call their advanced diagnostics dept), which I declined to do. We did after all have a diagnosis; there was a software issue.
After a few rounds of this, I lost my cool and told Dell that my next moves would be to file a BBB complaint and look into filing a lawsuit (I did end up filling the BBB complaint, but the lawsuit was an empty threat).
This was apparently enough to trigger a promise to forward my complaint to an "escalation" team. I was asked for my contact info, and Dell promised someone would contact me in 24 hours. Then, the next day, I was told the escalation team would contact me shortly.
I have yet to make contact with that so-called team; the closest I have come was a garbled voicemail message. Nevertheless, Dell continued to tell me on Twitter that I should work with the escalation team now that I was in contact with them. I was later told that the escalation team had reported I said the problems were fixed. And I was told I should refer to the email the escalation team sent me, that they would take care of everything.
Folks, none of that was true. I still have not made contact with that so-called team, much less communicated with them.
I have given up on working this out, and I am now insisting on a refund. (Given Dell's track record, I realize that probably isn't going to happen.)
In fact, I've already bought a replacement laptop from Lenovo. It arrived on Tuesday.
TL;DR My experience with Dell tech support consisted of them trying to get me to do their jobs for them, stalling when I complained, and then lying to me and gaslighting me.
P.S. Does anyone want to up a $1600 paperweight?
P.P.S. Now that I think about it, it would be a waste to let such an expensive device collect dust. I should probably find a local computer tech who can take a look, and fix the issue. If Dell's warranty were worth anything, they would have already done this, but since it's not I am going to have to pay the cost myself.