Amazon Removes Active Content Section of the Kindle Store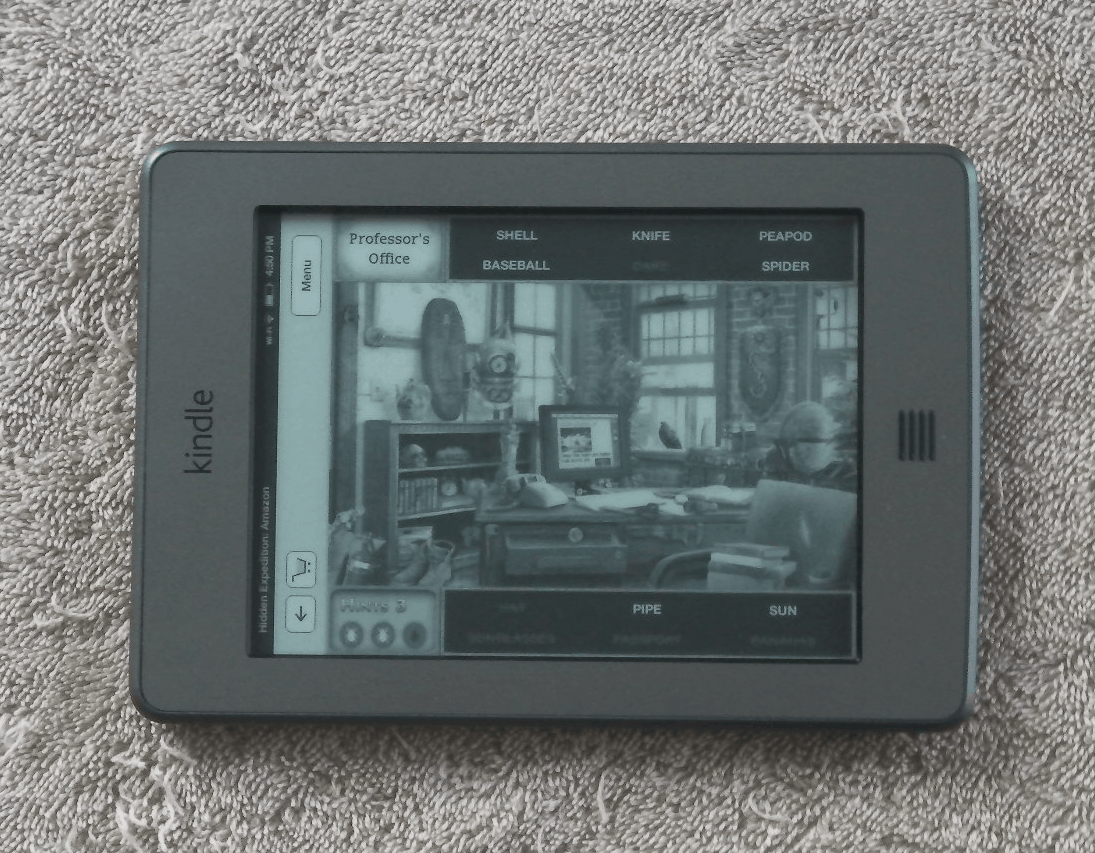 I was just reading over at MobileRead that Amazon has finally removed the Active Content section of the Kindle Store.
AC is the clunky name that Amazon gave to the apps that were developed to run on Kindle, Kindle Touch, and Kindle Paperwhite. At one point it included over 490 games, tools, crosswords, test prep apps, and even choose your own adventure type books such as Dusk World (or Coliloquy's apps).
The image below shows a "where's waldo" type of game running on my old Kindle Touch.
The feature launched in 2010/2011, and was essentially abandoned by 2014 when Amazon launched the Kindle Voyage. Amazon decided to not support Active Content on its then newest ereader. Later Kindle models also lacked support for Active Content, and that meant it was only a matter of time before Amazon also removed the section from the Kindle Store.
And now one of the last remaining holdovers from that crazy time when ebooks were new is now gone.
There was a time, back in the early ebook era, when everyone was throwing really cool ideas up against the wall to see what stuck. Enhanced ebooks, for example, got tried a dozen times in around 7 years, and failed to find a market every time. Augmented reality ebooks was also tried several times, and for the most part failed because the tech wasn't there (AR was always going to be a niche product, but it's time will come).
Digital textbooks were tried and failed several times because students could see they didn't make economic sense, but then publishers found a way to force them down students' throats (site licenses). And multiple different ereaders were tried, including two-screen models such as the Entourage Edge and the Kno (many of which are dead now).
And now Kindle Active Content is joining all the other formerly great ideas in the ebook graveyard.
RIP