GfK Reports French Book Market Down, eBook Sales Up 60% in 2014
The US trade book market (or at least, the part of the market for which data can be had) closed out 2014 with a slight growth overall and in ebooks, but the news from France was mixed.
The market research firm GfK  reported this week that their latest estimates show that the French book market declined by 1.3% in 2014, to 3.9 billion euros. The decline was driven by a 1.4% drop in the number of units sold, to 351 million.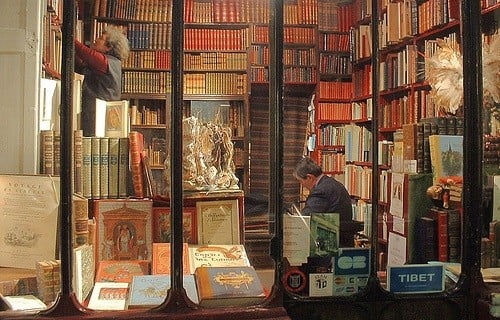 While the loss was minimal, GfK noted that this was the fourth consecutive year in which French book purchases declined. They estimate that 26 million French aged 15 and older bought a book last year, with 60% of purchases made by women.
That includes ebooks, which were the one bright spot in this week's report. Paid ebook downloads increased by 60% in 2014, to 8 million copies sold. The estimated market value was 64 million euros.
For those of you who don't have a calculator handy (or whose mother and grandmother weren't both teachers) GfK is telling us that ebooks made up about 1.54% of the French book market in 2014.
That sounds shockingly low, but I don't have any data to contradict it. In fact, i don't have any other data at all.
I know of one public source of sales data which might shed light on the French book market, and that would be the publishing conglomerate Lagardère. This media company owns book publishers in the US, UK, France, and elsewhere, and they recently released their annual report for 2014.
Unfortunately for us, Lagardère isn't saying anything about ebook sales in France. They do say that ebooks made up 26% of US revenue and 31% of UK revenue. and that digital accounted for 10.3% of Lagardère Publishing's revenues.
But all they'll say about the French ebook market is that it is "still at an early stage" (source, see slide 11).
While we shouldn't read to much into Lagardère's reticence, it does tend to support GfK's claim that the French ebook market doesn't amount to much.
Frankly, that comes as a surprise.
GfK via Actualitte
image by Piano Piano!