GigaOm is Wrong to Call Kindle Worlds a Bust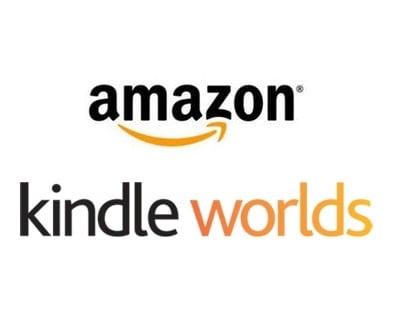 When Amazon launched Kindle Worlds in May 2013 many people misunderstood the new service, and it appears that misunderstanding continues to sway journalists even today.
On Sunday GigaOm published an article describing Kindle Worlds as a bust. Working from a recently published research paper, Jeff John Roberts calls Kindle Worlds "a bust for fans, and for writers too".
While it is possible that KW is a bust, Mr Roberts doesn't prove that argument. In fact, his approach is not just wrong but completely irrelevant to the reason Kindle Worlds was created.
Later in this post I will discuss my standards for judging whether KW is a bust, but before we do that let's pin down exactly what we are talking about.
Far from being a portal for fanfiction, Kindle Worlds is a publishing imprint. Organizationally, it belongs to Amazon's publishing divisions, and it is not part of KDP. This is an important distinction because had KW actually been about fanfic then it would have been announced as a self-publishing portal related to KDP.
Instead, KW is about copyright holders (movie studios, authors, publishers, media companies) choosing whether they wish to publish works by outside authors.
As Tobias Buckell explained last year, it's about licensing, not fanfic:
It's really a way for Amazon to disintermediate media tie in novels, where packagers and publishers approach authors to write in an established media universe.

Amazon is using some elements of fan fiction to do an end run around the existing publishing structure of it.
If you look at KW from the viewpoint of licensed content and not fanfic then Mr Roberts arguments tend to fall apart:
In the month of June, authors contributed 46 Pretty Little Liars works to Kindle Worlds, which sounds like a fair number — unless you compare it to the more than 6,000 such works that appeared during this time on two other fan fiction sites.

More broadly, on one of those sites, FanFiction.net, fans posted 100 new stories every hour across all categories. And Amazon? Its entire output for all 24 "Worlds" of content, which also includes franchises like Gossip Girl and Vampire Diaries, was just 538 stories over the course of more than a year.
He is simply wrong to say that "authors contributed 46 Pretty Little Liars works to Kindle Worlds"; that is the number published, not how many were submitted.
We don't actually know how many were submitted; all we know is the number of works that made it through the process and were published. And that's not the same thing.
I do not think counting the number of works produced is the right way to go about measuring the success of a program; if that were the case then a publisher which produces 10 titles a year is only a tenth as successful as one which produces 100 titles each year. (And heck, I know one author who only writes a single novel each year; by Mr Roberts' reckoning she must be a failure compared to authors who write 4 or more books a year, and not a financially successful author with a rabid fanbase.)
Bigger is generally better, yes, but I think a better yardstick would be to track the revenues and count the reviews.  If you can show me that authors and publishers aren't making a lot of money from this, now that would be an argument that Kindle Worlds was a bust.
But Mr Roberts doesn't have that data, so his argument is a bust.
If you have first-hand experience with Kindle Worlds, please let me know whether you think the imprint is making an impression. I don't have any financial data, so I can't answer that question.