Google's New Flipboard Clone is Nice but not a Google Reader Replacement
Google launched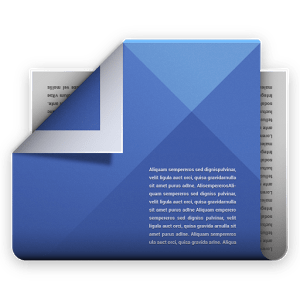 their latest foray into digital reading today. They've combined the paid and free magazine sources from Google Magazines with the AI-chosen free content from Google Currents to create a new reading app. It's called Google Newsstand, and it has a not unpleasant reading experience.
I've spent a few moments with it, and while I know I'll never use it again (there's no option for choosing RSS feed subscriptions) it's not a bad app.
The app replaced Google Magazines on my tablet but has a new look, feel, and UI that more closely resembles Currents. Like Currents there's just the single pretty but information sparse layout. Gone are the page turns found in Currents; now you scroll the articles and blog posts like any webpage, and navigate between articles by swiping right and left. The headlines and lead images are slightly different from Currents but function pretty much the same.
On a related note, this app is much easier on the eyes than the old Google Reader app; that app had a design that was so dated that it was almost painful to use. TBH I used to mainly to sort articles but not to read them.
The Newsstand app offers the same basic ability to choose your topics as found in Currents. You can't choose your web sources, unfortunately – that is Apple's Google's job. The topics cover the usual broad range from world news to tech to special interest, and there's an explore section where Google's AI will suggest more stories for you to read. There's also an option to save articles from various news sources to read when you're offline.
According to Google, Newsstand draws from over 1,900 sources, both paid and free. That includes the many magazines which Google currently sells subscriptions and issues, and it also includes an unknown number of free blogs and other web content.
Those 1,900 sources also include newspapers which Google has just started offering, including the NY Times and the WSJ. Several papers are offering discounted subscriptions to encourage adoption of the new app, but you might want to take a pass. Any subscription inside Newsstand is tied to the app and can't be used elsewhere while a digital subscription purchased from say the NY Times can be used inside this app.
I don't have any current subscriptions via Google but I did check my old magazine issues. They're still there, and the content looks just like it did before. The page layout view is still there, and the text content hasn't been changed or mixed into the rest of the app.
I had been concerned that Google might disassemble each magazine issue and mix the articles into the free content in the other part of the app, but that doesn't appear to have happened (or at least I am not seeing it).
Google newsstand is currently available for Android, but not web browsers or iOS. Google plans to release a Newsstand app for iOS in 2014, though it might not have all of the features available in the Android app.
All in all, this is a nice app but it is also something of a puzzler.
Google has combined their free content app with their paid content app. With that in mind I have to wonder why they didn't also include an option for RSS feed subscriptions. After all, it doesn't make much sense to combine 2 distinct apps into an incoherent whole shortly after killing off a third related app. As I sit here I think Google Reader could have been bundled in as well.
Google is already showing me web content from RSS feeds; why not also give me the ability to choose the sources of that content?
Google Newsstand (Google Play)