Internet Archive Now Hosts 4.4 Million eBooks, Sees 15 Million eBooks Downloaded Each Month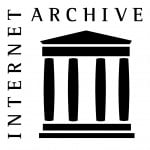 The Internet Archive is one of the largest repositories of free information online, but it wasn't until yesterday that I realized just how large their operations really were.
Robert Miller, the Global Director for eBooks at the Internet Archive, sent out an email yesterday to IA sponsors, partners, and content contributors with all sorts of  new stats on the IA.
This email (I have embedded excerpts at the end of the post) reveals that the IA now sees 15 million ebook downloads each month. That's far higher than the 4.3 million downloads reported by Project Gutenberg.
IA is also now hosting 4.4 million ebooks, along with millions of other works. In comparison, the IA collection is much larger than Project Gutenberg's 42 thousand title catalog, but also much smaller than the 30 million titles that Google Books is said to have scanned. (That last figure is unsubstantiated and includes ebooks which cannot be freely downloaded, so it should be taken with a grain of salt.)
That 4.4 million collection represents books scanned by the IA and partners, of which about 2 million were scanned by the IA. Starting with just a single location in 2004, the IA has expanded to include scanning operations in Asia, Europe, and North and South America. They now scan books at 33 locations, and they plan to expand into South Africa inside of 6 months.
Dear Archive Sponsors, Content Contributors and Partners,

We are at the mid-year point in 2013. I wanted to share  with you some "news you can use" about several milestones we will soon be reaching, a few changes in our pricing structure and plans for the remainder of the year. Please feel free to distribute this email to the appropriate people on your teams or the libraries you represent.

First, thank you for your continued support of the Internet Archive. We, together, have collectively built the largest, free, public digital lending library in the world. Yippee to all of us!

Milestone –
In about 3 weeks, we will reach the 2 millionth eBook that we have scanned! This is a testament to the commitment and support from all of you.

We are also closing in our 1,000 partner!!

Thank you again! (and please don't stop scanning!)

Use/Downloads  –
For the past 6 months we have a consistent 15 million digital loans/ per month  of all the eBooks we have on line. That is 350 books every minute being checked out! This number continues to grow each month.

Public domain and modern books –
Overall, we now have 4.4 million eBooks online (Archive.org), the difference of 4.4 and 2.0 million is  from uploads of items digitized elsewhere. We also have 500,000 modern eBooks for the print disabled and 250,000 modern eBooks (OpenLibrary.org). Our next goal is to reach 10 million public domain and modern eBooks on line. We are looking for partners that wish to fund more modern books to grow our contemporary global library. By working together, I am confident we will reach this goal in the near future.

…

Plans going forward –
1. Where are we scanning? We continue to expand our scanning footprint and are now on 4 continents ( North/South America, Europe and Asia.) and 33 locations. We hope to be in South Africa in the next 6 months, which will give us a 5th continent. Help us get to Australia and New Zealand! Antarctica….?
No Shelf Required