Is the Booq Cervantes the First Open-Source eReader ?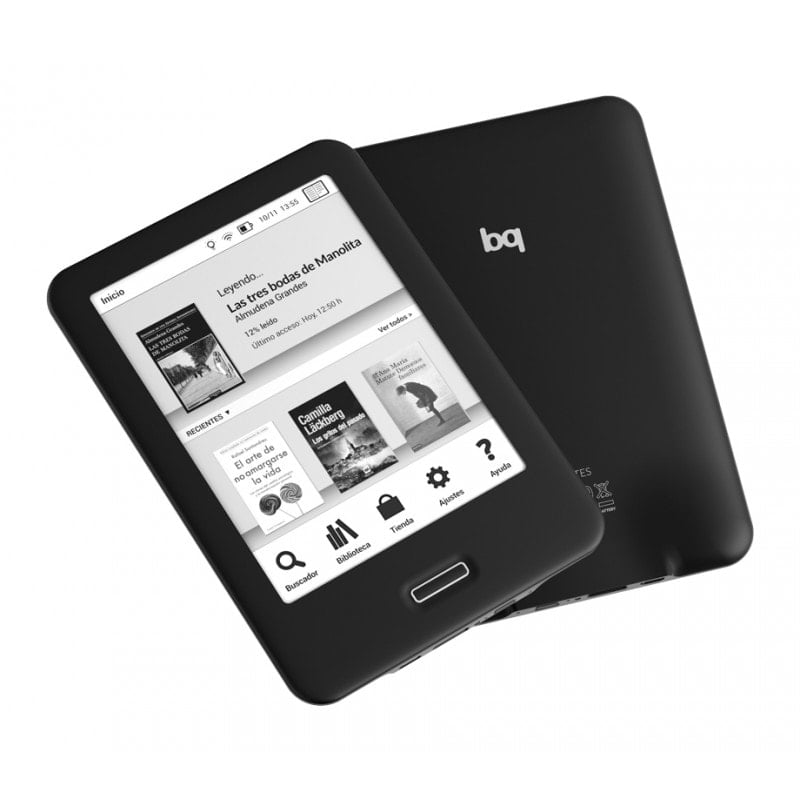 A reader has tipped me to the news that Booq, the Spanish ereader importer, is now promoting one of its ereaders as an open-source device.
Booq has been selling ereaders bearing the Cervantes name since at least 2010, but the latest model is a little different. This 6″ ereader has relatively unimpressive specs for its 140 euro price, but it does have one feature which could set it apart. Booq says that they have released its code under a GPL license, making the software easy to modify should the Cervantes fall into the right hands.
Update: Or at least it would be easy to modify if the Cervantes were in stock. According to the store page (which I didn't think to check before) this device is not in stock.
The Cervantes boasts a 6″ Pearl HD E-ink screen with a frontlight, IR touchscreen, and Wifi. It runs a version of Linux on a 1GHz CPU with 512MB RAM, and 8GB internal storage.
Weighing in at 195 grams, the Cervantes measures 8.5mm thick and packs in a 1.5Ah battery. There is also a microSD card slot for additional storage, but no audio.
You can buy the Cervantes from the Booq website for 140 euros. I don't think the specs justify that price, not when you can get a much better Kindle or Kobo device for less, but those other devices don't have this promise on their product listing:
If you're an advanced user and you've installed the developers' version of the bq Cervantes' firmware, you can modify the interface yourself. We've published the source code for our software under a GPL*, and you can find out all the details on this website.
Hacking ereaders to add additional features is a pastime that dates back to at least the first Sony Reader, and some of the more popular ereaders have their own dedicated hacker fanbases (Kobo, especially), so the idea of adding 3rd-party code to a commercially released ereader isn't new.
But I can't recall any ereader being pitched as an open-source device. Is that unusual, in your experience?
Update: Apparently my memory is not as good as it used to be. A reader reminded me that back when Irex made ereaders, they released the source code. Thanks, Gertjan!
Thanks, kuzelnik!