Kindle for Android Update 4.8 Boosts Support for Textbook, Studying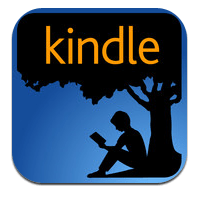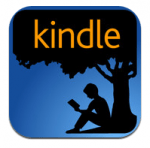 Ever intent to make sure the Kindle app has more features than competing apps, Amazon rolled out a new update today for Kindle for Android which added better support for audiobooks, new support for X-Ray,  and the ability to make flashcards.
In addition to basic changes like bug fixes and an improve library search, readers can elect to receive notifications for ebook deals in the Kindle Store. The app also now offers a better way to control audiobooks while you're reading.  Tap the center of the screen while reading (and after you've started playing the audiobook), and you'll see an additional menu bar across the bottom of the screen which play, rewind, or pause the audiobook.
Curiously, this feature only works with audiobooks and their matching ebooks. You can't, for example, play one title and read another. While I do understand that Amazon is supporting Whispersync for Voice, I am a little puzzled why the Kindle app doesn't support audiobooks in general.
Any guesses? I'd like to hear what you think.
Getting back to the updates, the Kindle app for Android now supports X-Ray, that nifty bonus content feature which Amazon launched in 2011 (I thought the Android app already had this feature). Readers can look up details about the book they're reading. And last but not least, readers can also make flashcards to help them study.
That last feature is relatively new to the Kindle platform; it was announced with the new Kindle Voyage a couple months ago and is still being added to all of the apps and Kindle hardware.
You can find the updated Kindle app in Google Play.
Changelog:
Use X-Ray for Books and Textbooks to look up places, characters and terms
Receive push notifications from Kindle – customize your experience in Settings
Improved library search
Make flashcard sets to review textbook material
Control audiobook playback while reading the Kindle book
Several experience improvements and bug fixes