Kindle for iPad, iPhone v4.10 Adds "About this Book" Feature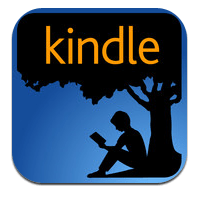 Amazon has rolled out a new update for the Kindle iOS app.
According to the changelog the update adds a couple minor features:
About This Book: Learn more about the book before you start reading, including the typical time it takes to read it, its place in a series, and info about the author.
Introduction to Study Features: Learn more about the study features in your print replica textbooks, including Flashcards, X-Ray for Textbooks and Notebook.
The "about the book" is one of those inside cover flap type of extraneous content that Amazon adds to many ebooks automatically. It often adds context to the reading experience, and in fact I'm surprised to learn that the iOS app didn't already show it to you.
The print replica textbooks are Amazon's PDF-ish textbook format. No seriously, they are PDFs wrapped in a Kindle file and Kindle DRM. You can make one with Kindle Textbook Creator. It's not nearly as rich of a format as iBooks but the print replica textbooks do support embedded audio and video, and Amazon is going to add more features.
The Kindle app for iOS is free in iTunes.