New Chrome Plugin Backs Up Your Digital Comics, Also Strips the DRM
Do you like
digital comics, but hate the way that comiXology's proprietary DRM locks you in (and puts you at risk of their servers going down)?
Then I have some good news for you. I have just read about a Chrome plugin which will download comics from comiXology. It's called, appropriately enough, Comixology backup, and according to the readme file it can convert the digital comics to a CBZ file (a ZIP file full of page images, basically).
And do you know the best part? The CBZ file will be DRM-free.
Update: Here's a new version of the plugin.
According to the readme the plugin has to be manually installed; the developer doesn't think Google would allow this plugin in the Chrome Web Store. I haven't tested the plugin myself, so I can't verify its operation. (I also cannot find any mention of anyone using it, so buyer beware.) You will of course need to have purchased the digital comics and logged in to your account, but once you've done that you can finally rescue your comics from comiXolgy's clutches.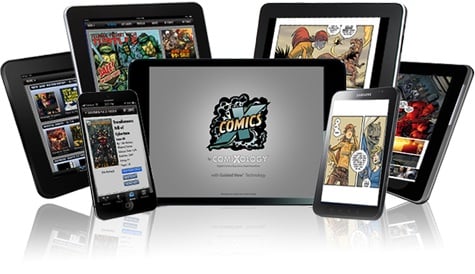 Don't get me wrong, I trust comiXology as much as any other content provider, but I have this rule that I don't buy ebooks unless I can remove the DRM. I've had that rule for longer than I have been into ebooks, and given what has happened over the past few years (closure of Fictionwise and other ebookstores, funky rights issues, content being taken away from paying customers on the whim of a publisher) it's still a good idea.
The DRM issue is part of the reason why I never bought very many titles from comiXology (mainly freebies), but now that I can protect my purchases this might change.
You can find instructions and download the plugin on GitHub.