101 Quotes About Summer in 11 Categories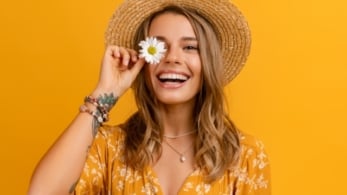 If you wish for summer and can't wait for the most beautiful time of the year, you've come to the right place. Read through our quotes and sayings about summer and get in the summer mood.
Shorts and summer dresses, ice cream and swimming, vacation, the sea, long days at the beach, and longer summer nights in nature. Everyone benefits from the most beautiful time of the year: summer.
Our collection of quotes and sayings reflects exactly this summer feeling. Sometimes happy, sometimes short, sometimes funny. Even the annoying and negative sides of summer have found a place in our article and are represented with a funny quote.
So put on your swimsuits, grab an ice cream, and browse through our collection of summer quotes.
Happy Quotes for Summer Vibes
Are you looking for quotes that give you happy summer vibes and capture the beautiful feeling of the season? In this first list, you'll find just that: ten beautiful summer sayings and quotes.
Summer makes a man a dreamer.
(Paul Keller, German writer, 1873-1932)
In summer, the days are a little longer, the nights a little shorter, our skin a little darker, but most importantly: our smiles a little wider!
(Leonie Lau)
Summer means: packing your beach bag and leaving your worries at home.
(Leonie Lau)
Summer: the time for swimming, sand under your feet, cold drinks, long nights, laughter and a heart full of memories!
(Leonie Lau)
Dear summer, fill my head with memories and my heart with sunshine.
(Leonie Lau)
Friends, sun, sand, and sea, that sounds like a summer to me.
(Unknown)
Life is better in flip-flops.
(Unknown)
Salt in the air, sand in my hair.
(Unknown)
Happily we bask in this warm September sun, which illuminates all creatures…
(Henry David Thoreau, U.S. philosopher, 1817-1862)
Summer's filled with breaking the rules, standing apart, ignoring your head, and following your heart.
(Unknown)
Inspirational Summer Quotes
Is there anything more inspiring than the warm weather and the smell of the sea? If not in summer, there is no other season to get inspired and poetic.
Some famous authors got inspired by summer, too. Their quotes below reflect this summer feeling and inspire you in turn.
In summer, when day has fled, the plain covered with flowers
Pours out far away an intoxicating scent.
(Victor Hugo, French author, 1802-1885)
Rest is not idleness, and to lie sometimes on the grass under trees on a summer's day, listening to the murmur of the water, or watching the clouds float across the sky, is by no means a waste of time.
(Sir John Lubbock, British anthropologist, 1834-1913)
There is always that one summer that changes you.
(Unknown)
It was one of those March days when the sun shines hot and the wind blows cold: when it is summer in the light, and winter in the shade.
(Charles Dickens, English writer, 1812-1870)
He who marvels at the beauty of the world in summer will find equal cause for wonder and admiration in winter.
(John Burroughs, American naturalist and essayist, 1837-1921)
I wonder what it would be like to live in a world where it was always June.
(Lucy Maud Montgomery, Canadian author, 1874-1942)
Short Sayings and Quotes About the Summer
In this chapter, you will find extra short summer sayings and quotes.
You can use the quotes on your vision board as well as for social media. For example, chose them as an Instagram caption for a summer picture or send it via WhatsApp to your friends to celebrate summer.
Then let's hope that this year's summer is not as short as the sayings in this chapter.
It's always summer somewhere.
(Unknown)
Happiness is cold watermelon.
(Unknown)
Sunshine is on my mind.
(Unknown)
Summer is a state of mind.
(Unknown)
Summer is the best time of the year.
(Unknown)
Summer and sunshine are the best medicine.
(Unknown)
In summer, our souls become warmer.
(Leonie Lau)
There shall be Eternal summer in the grateful heart.
(Celia Thaxter, U.S. poet, 1835-1894)
Summer: If you're not barefoot, then you're overdressed.
(Unknown)
Quotes About Summer Nights
Summer nights are a magical time when the sun sets, the stars come out, and the world seems to slow down. As the warm breeze blows and the crickets chirp, it's the perfect time to enjoy the beauty of the night sky.
This section contains sayings that express the love for summer nights and others that explain why summer nights are so special and unique.
Oh, the summer night has a smile of light, and she sits on a sapphire throne.
(Barry Cornwall, English poet, 1787-1874)
Summer afternoon — summer afternoon; to me those have always been the two most beautiful words in the English language.
(Henry James, American-British author, 1834-1916)
Sound loves to revel in a summer night.
(Edgar Allan Poe, American writer, 1809-1849)
Summer night — even the stars are whispering to each other.
(Kobayashi Issa, Japanese poet and lay Buddhist priest, 1863-1828)
Those summer nights were the epitome of perfection, they were just truly beautiful to be in.
(Unknown)
Summer nights mean blinding lights, lying in our Cabriolet and watching the stars.
(Unknown)
Press close, bare-bosomed Night! Press close, magnetic, nourishing Night! Night of south winds! Night of the large, few stars! Still, nodding Night! Mad, naked, Summer Night!
(Walt Whitman, U.S. poet, 1819-1892)
Overhead hung a summer sky furrowed with the rush of rockets; and from the east a late moon, pushing up beyond the lofty bend of the coast, sent across the bay a shaft of brightness which paled to ashes in the red glitter of the illuminated boats.
(Edith Wharton, American writer and designer, 1862-1937)
Oh, how beautiful is the summer night, which is not night, but a sunless, yet unclouded, day, descending upon earth with dews and shadows and refreshing coolness! How beautiful the long mild twilight, which, like a silver clasp, unites today with yesterday.
(Henry Wadsworth Longfellow, American poet, 1807-1882)
I often think that the night is more alive and more richly colored than the day.
(Vincent van Gogh, Dutch painter and graphic artist, 1853-1890)
Funny Quotes and Sayings About Summer
Are you a humorous person all year round? Do you get through winter with your witticisms comforting you on the cold days? Below we have many fun sayings and quotes about summer for you, which are guaranteed to make you and those around you laugh.
"And how do you protect yourself from the sun?" — "I go to work."
(Unknown)
I was just on a 2-mile run. I was beginning to think that the ice cream truck never stops.
(Unknown)
Are you still sweating or are you already sticking?
(Unknown)
Our summer is just a winter painted green, even the sun has to wear a flannel jacket with us if it doesn't want to catch a cold.
(Heinrich Heine, German poet, 1797-1856)
Not every Monday is bad. For example, in the summer, when I have a vacation, there will be a Monday in between.
(Unknown)
Forget team building. What really welds a team together is 90 degrees without air conditioning!
(Unknown)
If you put your fingers directly into the fan, the pain distracts wonderfully from the feeling of heat.
(Unknown)
Summer: The season of inferior sledding.
(From the Eskimos)
Summer is the time when it is too hot to do the job that it was too cold to do last winter.
(Mark Twain, U.S. writer, 1835-1910)
Summer is when you need the bedspread only so that your legs do not stick together.
(Unknown)
My plan for this summer: I dive in the water and become a mermaid.
(Unknown)
I sent summer a friend request. Hope he accepts it.
(Unknown)
Summer vacation: where you drink triple, see double and act single.
(Unknown)
Summer Quotes About Vacation, Sun and the Beach
The best things about summer? For many, those are the sun, beach, ocean, and vacation.
Are you one of the people who long for the sunny season all year round? Then we have the right sayings for you. Just reading them will make you feel like you are lying on the beach in the sun.
Sun on your skin, the sound of the sea in your ear, feelings of happiness in your stomach.
(Unknown)
If life is a journey, the beach is my destination.
(Unknown)
Wind in your hair, sun on your face, sea in your eyes. That's what happiness feels like.
(Unknown)
The glorious lamp of heaven, the sun.
(Robert Herrick, 1591-1674, English lyric poet)
Sun is the best medicine.
(Unknown)
Live in the sunshine, swim in the sea, drink the wild air.
(Ralph Waldo Emerson, American philosopher, 1803-1882)
Summer: time for sun and beach.
(Unknown)
I'd rather ride to the beach by bike than by car to work.
(Unknown)
Every day should be a beach day!
(Unknown)
Ocean air, salty hair.
(Unknown)
I was made for sunny days.
(Unknown)
Good Mood Sayings and Quotes for the Summer Solstice
The summer solstice on June 21 marks the longest day each year. Not only that, but it's also the "official" start of summer in the Northern Hemisphere, and therefore the official first day of summer.
From that point on, the days will get shorter and the nights longer.
The rising temperatures, the long summer days, and the beautiful summer nights from that point on will ensure a good mood for summer.
If you are not in the mood for summer yet, you will definitely be encouraged by the positive sayings in this section.
Smile, because every day is a step closer to summer.
(Unknown)
And so with the sunshine and the great bursts of leaves growing on the trees, just as things grow in fast movies, I had that familiar conviction that life was beginning over again with the summer.
(F. Scott Fitzgerald, American novelist, 1896-1940)
Summer: hair gets lighter, skin gets darker, drinks get colder, music gets louder, nights get longer, and life gets better.
(Unknown)
In summer, the days are longer. So, more time to fool around!
(Unknown)
Time for sand between the feet,
Sun on the skin and salt on the tongue.
(Unknown)
Favorite moment: seeing the beach, walking by the sea and feeling the water on your feet.
(Unknown)
Sayings About Missing Summertime
There are people who love sledding and snow, there are people who love the colorful leaves in autumn or the blossoms of spring, and then there are people who love nothing more than lying on the beach all summer and sunbathing.
If you belong to the last category and wish for nothing more than summer all year long, here are sayings you can use to express your sorrow.
The tans will fade, but the memories of summer will last forever.
(Unknown)
OK, Christmas is over! I´m ready for summer!
(Unknown)
In summer we create memories that we will never forget.
(Unknown)
Winter, thank you already. See you next year.
(Unknown)
My only occupation all winter: miss summer.
(Unknown)
I prefer my footprints in the sand, not in the snow.
(Unknown)
One must maintain a little bit of summer, even in the middle of winter.
(Henry David Thoreau, U.S. philosopher, 1817-1862)
Already the ripening barberries are red
And the old asters hardly breathe in their beds.
The man who is not rich now as summer goes
Will wait and wait and never be himself.
(from a poem by Rainer Maria Rilke, Austrian storyteller and lyricist,1875 – 1926)
How much of the year is spring and fall! How little can be called summer! The grass is no sooner grown than it begins to wither.
(Henry David Thoreau, U.S. philosopher, 1817-1862)
Quotes About the End of Summer
Every summer has to come to an end. Even if it is sad that the summer is already over, the next summer will come for sure.
Until then, enjoy the last rays of the summer days and say goodbye to the sunny season with our perfect quotes for the end of the summer.
And summer's lease hath all too short a date.
(from a poem by William Shakespeare, English playwright, 1564-1616)
That was a summer I'll always remember with people I'll never forget.
(Unknown)
By all these lovely tokens
September days are here,
With summer's best of weather
And autumn's best of cheer.
(Helen Hunt Jackson, American poet and writer, 1830-1885) [H.H.H.]
When summer gathers up her robes of glory, and like a dream of beauty glides away.
(from a poem by Sarah Helen Whitman, U.S. American poet and essayist, 1803-1878)
'Tis the last rose of summer / Left blooming alone; / All her lovely companions / Are faded and gone. (Thomas Moore, Irish writer, 1779-1852)
…and all at once, summer collapsed into fall.
(Oscar Wilde, Irish poet, 1854-1900)
As imperceptibly as Grief / The Summer lapsed away — / Too imperceptible at last / To seem like Perfidy.
(Emily Dickinson, American poet, 1830-1886)
Gone are the birds that were our summer guests.
(Henry Wadsworth Longfellow, American poet, 1807-1882)
Every summer has a story.
(Unknown)
A fallen leaf is nothing more than a summer's wave goodbye.
(Unknown)
Saying goodbye to summer is my hardest goodbye every single year.
(Unknown)
All in all, it was a never-to-be-forgotten summer — one of those summers which come seldom into any life, but leave a rich heritage of beautiful memories in their going — one of those summers which, in a fortunate combination of delightful weather, delightful friends and delightful doing, come as near to perfection as anything can come in this world.
(Lucy Maud Montgomery, Canadian author, 1874-1942)
Quotes for Kids About Summer
Summer is not just a beautiful season for adults, but also for children. During summer, kids can relish the warm weather while playing outdoors.
Moreover, it is an ideal time for families to take vacations and create lasting memories.
This is why we have curated a collection of summer quotes and sayings that are perfect for kids.
Summer is the best time to play hide and seek, go to the playground, go swimming in the sea, and have a great time with your friends.
(Unknown)
Summertime is for swimming, ice cream, and sunshine.
(Unknown)
In the summer, every day is a new opportunity to have fun.
(Unknown)
Long summer days mean there's more time for playing with friends and family.
(Unknown)
Life in summer is cool by the pool.
(Unknown)
In the summer, even the simplest things can bring the most joy.
(Unknown)
Summer is a time to relax, have fun, and make memories that will last a lifetime.
(Unknown)
Summer is the season for splashing in the pool, building sandcastles, and acting cool.
(Unknown)
Summer Quotes About Love
When it gets warmer, you fall in love easier… For all the loving couples out there who found their soulmate during summer and now also want to find a suitable saying for this summer relationship or basically for all the couples who want to enjoy sunny summer days together, this section is for you.
Your voice was the soundtrack of my summer.
(Unknown)
It was rapture enough just to sit there beside him in silence, alone in the summer night in the white splendor of moonshine, with the wind blowing down on them out of the pine woods.
(Lucy Maud Montgomery, Canadian author, 1874-1942)
In every girl's life, there is a boy she'll never forget, and a summer where it all started.
(Unknown)
I know I am but summer to your heart,
And not the full four seasons of the year.
(from a poem by Edna St. Vincent Millay, American lyrical poet and playwright, 1892-1950)
A life without love is like a year without summer.
(Swedish Proverb)
Let's grab a blanket, run away and watch the stars.
(Unknown)
I almost wish we were butterflies and lived but three summer days — three such days with you I could fill with more delight than fifty common years could ever contain.
(John Keats, British poet 1795-1821)