Amazon Drops Support for Kindle Active Content From the Kindle Voyage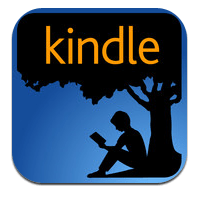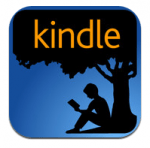 If you're still trying to choose between a Paperwhite and a Voyage, here's something that might help make up your mind.
I just got an email from Kindle pr with the confirmation that the Voyage doesn't support Kindle Active Content, and it will not be getting support any time in the future.
For those just tuning in, Kindle Active Content is the clunky name that Amazon uses to describe apps developed to run on Kindle ereaders (and to be clear: Not the Android tablets). Amazon carries about 490 apps in the Kindle store, including 20 freebies, which can be installed on a Kindle – just not on the Voyage.
The apps vary from simple games like dots and boxes to more complex apps like the choose your own adventure type of book like Dusk World (or Coliloquy's apps), crosswords,utilities, and there are even test prep apps.
None of which will run on Amazon's flagship ereader, the Kindle Voyage.
The lack of app support was first noticed on MobileRead over the weekend, but at that time it wasn't clear whether this was a new policy or perhaps the result of technical issues. The Voyage does have a higher resolution screen which could have affected the apps running on it, but it turns out that is not the case.
I was told by Amazon spokesperson Kinley Pearsall that app support would not be coming in the future, and that:
You're correct that these apps are not supported on Kindle Voyage. We've heard from customers that they generally prefer apps on their phones and tablets, so our focus is on building the best purpose-built reading devices.
On a related note, rumors circulated last year that Amazon was going to shut down this program. It looks like that rumor may have been at least half true; the last new Kindle Active Content was added in late 2012 (according to the listed publication dates).
But the program isn't entirely dead; I have been told that existing Kindle models, including the Paperwhite, will continue to support Kindle Active Content indefinitely.  Of course, that is no guarantee that a future update won't break support for a specific app but I won't assume the worst, either.
While we're on the topic of apps on ereaders, Amazon is not the only one to come up with this idea. The Ukrainian ereader maker Pocketbook has a well developed catalog of apps for its ereaders, and there are also a couple Android based ereaders with E-ink screens. You can install Android apps on the Onyx T68 Lynx and the Icarus Illumina. Both run an open version of Android.
I never really liked the idea of running apps on my Kindle, but I do like how I can extend the abilities of my Illumina by installing Android apps. This is also one of the reasons why the T68 Lynx compared well to the Kindle Voyage in my review last week.
Alas, Amazon doesn't think this feature is as important as I do.
What do you think? Will this affect your decision to buy a Voyage?