The Dasung Paperlike Pro Monitor Features Faster Response Times, Carta E-ink Screen (video)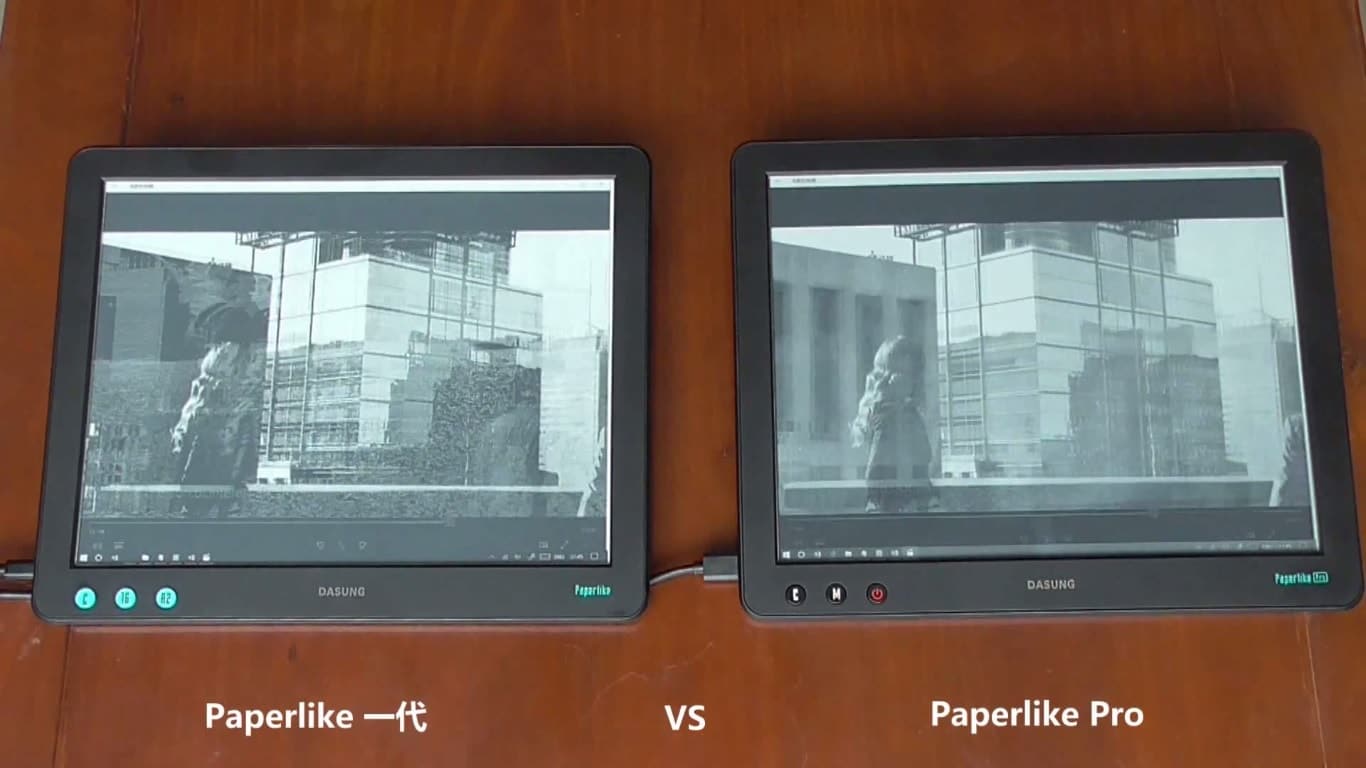 Dasung is now showing off their third-generation E-ink monitor, the Paperlike Pro. This model has been upgraded with a Carta E-ink screen and an HDMI port, and is going to ship next month.
You can see the new Paperlike Pro monitor on the right:
Originally launched at CES 2015, the Paperlike monitor from Dasung was the first monitor to feature an E-ink screen.
The first model shipped in the summer of 2015 with incomplete drivers and faulty hardware (I heard numerous reports of dead monitors). The second, much-improved model was crowd-funded and shipped last summer, and was absolutely worth buying.
The current model cost $700 when sold through Indiegogo last summer, and it was simply the best solution for Computer Vision Syndrome.
And now there is a third model. While it has the same screen resolution ( 1200 x 1600), the new HDMI port means that the new model will respond faster. And as you can see in the video, the newer screen tech simply looks and works a lot better than the screen on the current model.
I don't have details on how much the new model will cost, but I will have that info by the time my review unit arrives next month.