239 Inspirational Quotes from the Bible in 12 Categories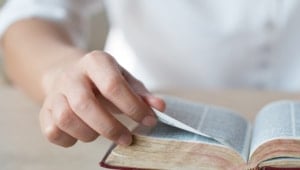 The Bible is one of the best sources to turn to when you are seeking answers or are looking for inspiration on a rainy day. In this article, we have divided the verses in 12 different categories, to capture quotes that cover many areas of life.
These scriptures are suitable whether you have been a follower of the Lord for years or just started your journey with Christianity. As they touch so many areas of life, you should keep them handy.
Not only for yourself, but a bible verse sent to a close one who is in a bad space can help them to hold on to their faith.
Beautiful and Motivational Quotes from the Bible
This article contains the most beautiful, motivational and inspirational quotes from the Bible that are guaranteed to offer you guidance and strength in life. They will also help you to maintain your faith and instill a sense of peace and security, for you know your life is in the Lord's hands.
If you are returning to prayer after having distanced yourself from Christianity, or have just touched the surface of Christianity, these verses are an ideal place to start.
They encourage you to look inwards and to become a better person. Our bible verses on universal topics will help guide you to the light.
Here you'll find more beautiful christian quotes.
Inspirational Quotes from the Bible
If you are seeking inspiration from the bible, you are at the right place. Bible verses can help you find daily inspiration and encourage you to become a better Christian.
They will also inspire you to do more good in life. Remember to read them in context and seek a deeper understanding of their meanings.
Inspirational Bible verses are guaranteed to provide strength, motivation and encouragement, especially when facing a rough patch. These quotes can also offer you guidance and provide answers in various situations in life, when you are in need of inspiration.
"For I know the plans I have for you," declares the Lord, "plans to prosper you and not to harm you, plans to give you hope and a future."
(Jeremiah 29:11)
Trust in the Lord with all your heart, and lean not on your own understanding; in all your ways acknowledge Him, and He shall direct your paths.
(Proverbs 3:5-6)
I can do all things through Christ who strengthens me.
(Philippians 4:13)
For the Lord your God is he who goes with you to fight for you against your enemies, to give you the victory.
(Deuteronomy 20:4)
Do not be anxious about anything, but in every situation, by prayer and petition, with thanksgiving, present your requests to God.
(Philippians 4:6)
Peace I leave with you; my peace I give you. I do not give to you as the world gives. Do not let your hearts be troubled and do not be afraid.
(John 14:27)
But seek first his kingdom and his righteousness, and all these things will be given to you as well.
(Matthew 6:33)
For God has not given us a spirit of fear, but of power and of love and of a sound mind.
(Timothy 1:7)
Therefore, if anyone is in Christ, the new creation has come: The old has gone, the new is here!
(2 Corinthians 5:17)
Commit your way to the Lord; trust in him and he will do this.
(Psalm 37:5)
Taste and see how good the Lord is! The one who takes refuge in him is truly happy!
(Psalm 34:8)
So what are we going to say about these things? If God is for us, who is against us?
(Romans 8:31)
And my God will supply every need of yours according to his riches in glory in Christ Jesus.
(Philippians 4:19)
Jesus looked at them and said, 'With man it is impossible, but not with God. For all things are possible with God.'
(Mark 10:27)
Then shall the righteous shine forth as the sun in the kingdom of the Father.
(Matthew 13:43)
God promises to make something good out of the storms that bring devastation to your life.
(Romans 8:28)
But those who hope in the LORD will renew their strength. They will soar on wings like eagles; they will run and not grow weary, they will walk and not be faint.
(Isaiah 40:31)
Let us not become weary in doing good, for at the proper time we will reap a harvest if we do not give up.
(Galatians 6:9)
Here you'll find more encouraging quotes.
Bible Quotes about and for Strength
The Bible touches the subject of strength a lot. Moses spent 40 years in the desert, waiting patiently for the Lord to show him his way. You are about to discover the 19 best Bible quotes about strength.
Take them to heart and let them provide you with a sense of strength, determination, and a spirit that never gives up. There are many aphorisms on the subject in the Bible, and we have compiled the best ones for you below. We hope they help you find new strength.
Be strong and courageous. Do not fear or be in dread of them, for it is the Lord your God who goes with you. He will not leave you or forsake you.
(Deuteronomy 31:6)
Be strong and take heart, all you who hope in the LORD.
(Psalms 31:24)
Be on your guard; stand firm in the faith; be courageous; be strong.
(1 Corinthians 16:13-14)
But they who wait for the Lord shall renew their strength; they shall mount up with wings like eagles; they shall run and not be weary; they shall walk and not faint.
(Isaiah 40:31)
Have I not commanded you? Be strong and courageous. Do not be afraid; do not be discouraged, for the LORD your God will be with you wherever you go.
(Joshua 1:9)
Fear not, for I am with you; be not dismayed, for I am your God; I will strengthen you, I will help you, I will uphold you with my righteous right hand.
(Isaiah 41:10)
Fear of man will prove to be a snare, but whoever trusts in the Lord is kept safe.
(Proverbs 29:25)
Consider it pure joy, my brothers and sisters, whenever you face trials of many kinds.
(James 1:2)
The light shines in the darkness, and the darkness has not overcome it.
(John 1:5)
Blessed are those who hunger and thirst for righteousness, for they will be filled.
(Matthew 5:6)
For everyone who asks receives; those who seek find; and to those who knock, the door will be opened.
(Matthew 7:8)
And to knowledge, self-control; and to self-control, perseverance; and to perseverance, godliness.
(2 Peter 1:6)
I consider that our present sufferings are not worth comparing with the glory that will be revealed in us.
(Romans 8:18)
So then, let us not be like others, who are asleep, but let us be awake and sober.
(Thessalonians (1) 5:6)
For I am the LORD your God who takes hold of your right hand and says to you, Do not fear; I will help you.
(Isaiah 41:13)
I love you, LORD, my strength.
(Psalm 18:1)
The LORD is my rock, my fortress and my deliverer; my God is my rock, in whom I take refuge, my shield and the horn of my salvation, my stronghold.
(Psalm 18:2)
I keep my eyes always on the LORD. With him at my right hand, I will not be shaken.
(Psalm 16:8)
God is our refuge and strength, an ever-present help in trouble.
(Psalm 46:1)
Lovely Bible Quotes about the Family
Christian families tend to be close-knit and spend a lot of time together. Whether it is going to church, having an outdoor adventure with fellow Christian friends or bible study, or teaching your kids all about Christianity.
These quotes are here to remind us of the importance of family and will make you love those close to you a little more.
Families should value and love each other, always be there for one another and appreciate their family members. These thought-provoking quotes reflect the Bible's wisdom on family, and remind us to stay on the path of light.
We hope you take in and enjoy our 19 Bible verses about family from different perspectives.
Behold, children are a heritage from the Lord, the fruit of the womb a reward.
(Psalm 127:3)
Honor your father and mother, that your days may be long in the land that the Lord your God is giving you.
(Exodus 20:12)
As a father shows compassion to his children, so the Lord shows compassion to those who fear him.
(Psalm 103:13)
Husbands, love your wives, as Christ loved the church and gave himself up for her.
(Ephesians 5:25)
Children, obey your parents in everything, for this pleases the Lord.
(Colossians 3:20)
Let the little children come to me and do not hinder them, for to such belongs the kingdom of heaven.
(Matthew 19:14)
He who finds a wife finds a good thing and obtains favor from the Lord.
(Proverbs 18:22)
Train up a child in the way he should go; even when he is old he will not depart from it.
(Proverbs 22:6)
And he will turn the hearts of fathers to their children and the hearts of children to their fathers.
(Malachi 4:6)
If a house is divided against itself, that house will not be able to stand.
(Mark 3:25)
He and all his family were devout and God-fearing; he gave generously to those in need and prayed to God regularly.
(Acts 10:2)
For the unbelieving husband is made holy because of his wife, and the unbelieving wife is made holy because of her husband. Otherwise your children would be unclean, but as it is, they are holy.
(1 Corinthians 7:14)
Wives, submit to your husbands, as is fitting in the Lord. Husbands, love your wives, and do not be harsh with them. Children, obey your parents in everything, for this pleases the Lord. Fathers, do not provoke your children, lest they become discouraged.
(Colossians 3:18-21)
Husbands, love your wives, as Christ loved the church and gave himself up for her.
(Ephesians 5:25)
He must manage his own family well and see that his children obey him, and he must do so in a manner worthy of full respect.
(1 Timothy 3:4)
For I have chosen him, so that he will direct his children and his household after him to keep the way of the LORD by doing what is right and just, so that the LORD will bring about for Abraham what he has promised him.
(Genesis 18:19)
However, each one of you also must love his wife as he loves himself, and the wife must respect her husband.
(Ephesians 5:33)
My son, keep your father's command and do not forsake your mother's teaching.
(Proverbs 6:20)
These commandments that I give you today are to be on your hearts. Impress them on your children. Talk about them when you sit at home and when you walk along the road, when you lie down and when you get up.
(Deuteronomy 6:6-7)
Here you'll find more beautiful quotes about family.
Short Bible Quotes about Life
Short bible verses have the advantage, that they are easily remembered, and say a lot using only a few words. These short verses can inspire and strengthen you, as well as your faith.
They are ideal for kids to learn and memorize them, so they are reminded of God's eternal love for them.
Just because the passages are short, does not mean they cannot work in amazing ways to help transform the lives of those seeking to be closer to the Lord.
You could also write your favorites down, and try to memorize them for yourself or recite a short but powerful bible verse at a special occasion. For those of you who have a Christian tattoo, and would like to add a verse to it, these are also ideally suited.
When I am afraid, I put my trust in you.
(Psalm 56:3)
We love because he first loved us.
(1 John 4:19)
Give thanks to the LORD for He is good: His love endures forever.
(Psalm 107:1)
Hatred stirs up strife, But love covers all sins.
(Proverbs 10:12)
Draw near to God and He will draw near to you.
(James 4:8)
Jesus wept.
(John 11:35)
For we live by faith, not by sight.
(2 Corinthians 5:7)
Be still, and know that I am God.
(Psalm 46:10)
A cheerful heart is good medicine, but a crushed spirit dries up the bones.
(Proverbs 17:22)
I have come that they may have life, and have it abundantly.
(John 10:10)
The Lord is my shepherd, I lack nothing.
(Psalm 23:1)
This is the day the Lord has made; let us rejoice and be glad in it.
(Psalm 118:24)
For you are all sons of God through faith in Christ Jesus.
(Galatians 3:26)
Our faith can move mountains.
(Matthew 17:20)
Rejoice always.
(1 Thessalonians 5:16)
The Lord bless you and keep you.
(Numbers 6:24)
For the LORD your God is the God of gods and Lord of lords.
(Deuteronomy 10:17)
The Lord will fight for you. All you have to do is keep still.
(Exodus 14:14)
For all have sinned and fall short of the glory of God.
(Romans 3:23)
Therefore submit to God. Resist the devil and he will flee from you.
(James 4:7)
Pray continually.
(1 Thessalonians 5:17)
Best Bible Quotes about Friendship
True friendship is undoubtedly one of the best things in life. Our friends are the family we chose, and have our back no matter what.
Imagine the highlights of your life without your closest friends around, who have always been rooting for you and celebrating your success, without any jealousy.
In the Bible, we find thought-provoking and touching wisdom surrounding the subject of friendship, and they highlight, what is important for a blossoming friendship.
Namely always choosing love and patience first, even when facing an adverse situation, and to treat others, and especially your friends as you would like to be treated.
Do to others as you would have them do to you.
(Luke 6:31)
A friend loves at all times.
(Proverbs 17:17)
Do nothing out of selfish ambition or vain conceit. Rather, in humility value others above yourselves.
(Philippians 2:3)
Carry each other's burdens, and in this way, you will fulfill the law of Christ.
(Galatians 6:28)
Therefore encourage one another and build one another up, just as you are doing.
(1 Thessalonians 5:11)
Anyone who withholds kindness from a friend forsakes the fear of the Almighty.
(Job 6:14)
If either of them falls down, one can help the other up. But pity anyone who falls and has no one to help them up.
(Ecclesiastes 4:10)
One who has unreliable friends soon comes to ruin, but there is a friend who sticks closer than a brother.
(Proverbs 18:24)
Perfume and incense bring joy to the heart, and the pleasantness of a friend springs from their heartfelt advice.
(Proverbs 27:9)
Greater love has no one than this: to lay down one's life for one's friends.
(John 15:13)
Walk with the wise and become wise, for a companion of fools suffers harm.
(Proverbs 13:20)
Bear with each other and forgive one another if any of you has a grievance against someone. Forgive as the Lord forgave you.
(Colossians 3:13)
After Job had prayed for his friends, the LORD restored his fortunes and gave him twice as much as he had before.
(Job 42:10)
A perverse person stirs up conflict, and a gossip separates close friends.
(Proverbs 16:28)
Be devoted to one another in love. Honor one another above yourselves.
(Romans 12:10)
As iron sharpens iron, so one person sharpens another.
(Proverbs 27:17)
My intercessor is my friend as my eyes pour out tears to God; on behalf of a man he pleads with God as one pleads for a friend.
(Job 16:20-21)
Behold, how good and pleasant it is when brothers dwell in unity!
(Psalms 133:1)
A sweet friendship refreshes the soul.
(Proverbs 27:90
Above all, keep loving one another earnestly, since love covers a multitude of sins. Show hospitality to one another without grumbling. As each has received a gift, use it to serve one another, as good stewards of God's varied grace.
(1 Peter 4:8-10)
Thoughtful Bible Quotes about Death
The Holy Scripture touches upon the subject of death a lot, addressing it with profound wisdom. These deep and thoughtful verses on death can help bring comfort and hope.
If you have lost a loved one, these quotes can help you through the healing process and instill a sense of peace, knowing your loved one is in a better place now.
If a friend or family member has recently lost someone dear to them, you can offer them condolence by sending them a comforting Bible verse or spend time going through some of the below quotes with them, to offer some condolence and companionship.
In the path of righteousness is life, and in its pathway, there is no death.
(Proverbs 12:28)
Jesus said to her, 'I am the resurrection and the life. The one who believes in me will live, even though they die.
(John 11:25)
And he said to him, "Truly, I say to you, today you will be with me in Paradise."
(Luke 23:43)
So with you: Now is your time of grief, but I will see you again and you will rejoice, and no one will take away your joy.
(John 16:22)
Precious in the sight of the Lord is the death of his saints.
(Psalm 116:15)
So will it be with the resurrection of the dead. The body that is sown is perishable, it is raised imperishable; it is sown in dishonor, it is raised in glory; it is sown in weakness, it is raised in power; and it is sown a natural body, it is raised a spiritual body. If there is a natural body, there is also a spiritual body.
(1 Corinthians 15:42-44)
He will wipe every tear from their eyes. There will be no more death' or mourning or crying or pain, for the old order of things has passed away.
(Revelation 21:4)
He heals the brokenhearted and binds up their wounds.
(Psalm 147:3)
Peace I leave with you; my peace I give to you. Not as the world gives do I give to you. Let not your hearts be troubled, neither let them be afraid.
(John 14:27)
For everything there is a season, and a time for every matter under heaven:
a time to be born, and a time to die.
(Ecclesiastes 3:1-2a)
For this God is our God for ever and ever; he will be our guide even to the end.
(Psalm 48:18)
For the Lord will not reject forever, For if He causes grief, Then He will have compassion According to His abundant loving kindness.
(Lamentations 3:31-32)
For they cannot die anymore, because they are equal to angels and are sons of God, being sons of the resurrection.
(Luke 20:36)
Dear friends, now we are children of God, and what we will be has not yet been made known. But we know that when Christ appears, we shall be like him, for we shall see him as he is.
(1 John 3:2)
For to me, to live is Christ and to die is gain.
(Philippians 1:21)
For since we believe that Jesus died and rose again, even so, through Jesus, God will bring with him those who have fallen asleep.
(1 Thessalonians 4:14)
Blessed are those who mourn, for they will be comforted.
(Matthew 5:4)
So we fix our eyes not on what is seen, but on what is unseen, since what is seen is temporary, but what is unseen is eternal.
(2 Corinthians 4:18)
I have fought the good fight, I have finished the race, I have kept the faith.
(2 Timothy 4:7)
He will swallow up death forever. The Sovereign Lord will wipe away the tears from all faces.
(Isaiah 25:8)
Positive Bible Verses and Quotes about Life
We are all going through different times in life that can be stressful and debilitating. These verses are here to remind us about what a blessing it is to wake up every day.
Even through trialing times, positive verses can help you shift your mindset and get you through whatever you are facing. In case you are just looking for some motivation, guidance and more positivity in life, these verses will certainly be of help to you.
They are also great for a bit of motivation, when you don't feel quite ready for your day ahead.
Let them remind you of the beautiful gift life is, and with God by your side, you can look forward to a blessed life and achieve anything you set your mind to, as the Holy Bible with its wisdom prepares you for all the situations you have to face in life.
The LORD will keep you from all harm— he will watch over your life; the LORD will watch over your coming and going both now and forevermore.
(Psalms 121:7-8)
Whoever pursues righteousness and love finds life, prosperity, and honor.
(Proverbs 21:22)
May he give you the desire of your heart and make all your plans succeed.
(Psalms 20:4)
The LORD bless you and keep you; the LORD make his face shine on you and be gracious to you; the LORD turn his face toward you and give you peace.
(Numbers 6:24-26)
Now the Lord is the Spirit, and where the Spirit of the Lord is, there is freedom.
(2 Corinthians 3:17)
May the God of hope fill you with all joy and peace as you trust in him, so that you may overflow with hope by the power of the Holy Spirit.
(Romans 15:13)
Cast all your anxiety on him because he cares for you.
(1 Peter 5:7)
When you pass through the waters, I will be with you.
(Isaiah 43:2)
I have told you these things, so that in me you may have peace. In this world you will have trouble. But take heart! I have overcome the world.
(John 16:33)
The name of the LORD is a fortified tower; the righteous run to it and are safe.
(Proverbs 18:10)
My comfort in my suffering is this: Your promise preserves my life.
(Psalms 119:50)
I sought the LORD, and He answered me and delivered me from all my fears. Those who look to Him are radiant, and their faces shall never be ashamed. Oh, taste and see that the LORD is good! Blessed is the man who takes refuge in Him!
(Psalm 34:4–5, 8)
Do not conform to the pattern of this world, but be transformed by the renewing of your mind. Then you will be able to test and approve what God's will is — His good, pleasing and perfect will.
(Romans 12:12)
Then Jesus declared, 'I am the bread of life. Whoever comes to Me will never go hungry, and whoever believes in Me will never be thirsty.'
(John 6:35)
Those who guard their lips preserve their lives, but those who speak rashly will come to ruin.
(Proverbs 13:3)
Commit to the Lord whatever you do, and he will establish your plans.
(Proverbs 16:3)
The Lord is my shepherd; I shall not want. He makes me lie down in green pastures. He leads me beside still waters. He restores my soul.
(Psalm 23:1-3)
I will lie down and sleep in peace, for you alone, O Lord, make me dwell in safety.
(Psalm 4:8)
The Lord is my strength and my song; he has become my salvation.
(Psalm 118:14)
The LORD makes firm the steps of the one who delights in him; though he may stumble, he will not fall, for the LORD upholds him with his hand.
(Psalm 37:23-24)
Famous Quotes from the Bible
The Scripture contains numerous famous quotes that have left a lasting impact on literature, culture, and society.
These quotes have resonated with people across different generations and continue to provide guidance, comfort, and inspiration to millions around the world.
In this chapter, you will find the most sought after and famous Bible verses. They can help you find new strength, some encouragement during tough times and courage.
Let these 20 famous verses speak to you and really think about their meaning, as they have helped people ever since the existence of the bible.
For God so loved the world that He gave his one and only Son, that whoever believes in Him shall not perish but have eternal life.
(John 3:16)
In the beginning God created the heavens and the earth.
(Genesis 1:1)
Even though I walk through the valley of the shadow of death, I fear no evil, for You are with me; Your rod and Your staff, they comfort me.
(Psalm 23:4)
I am the way and the truth and the life. No one comes to the Father except through me.
(John 14:6)
For our struggle is not against flesh and blood, but against the rulers, against the authorities, against the powers of this dark world and against the spiritual forces of evil in the heavenly realms.
(Ephesians 6:12)
For where your treasure is, there will your heart be also.
(Luke 12:34)
The Lord is my strength and my shield; in him my heart trusts, and I am helped; my heart exults, and with my song I give thanks to him.
(Psalm 28:7)
The thief comes only to steal and kill and destroy; I have come that they may have life, and have it to the full.
(John 10:10)
For he will command his angels concerning you to guard you in all your ways.
(Psalm 91:11)
Therefore go and make disciples of all nations, baptizing them in the name of the Father and of the Son and of the Holy Spirit.
(Matthew 28:19)
And the peace of God, which transcends all understanding, will guard your hearts and your minds in Christ Jesus.
(Philippians 4:7)
But he said to me, "My grace is sufficient for you, for my power is made perfect in weakness." Therefore I will boast all the more gladly about my weaknesses, so that Christ's power may rest on me.
(Corinthians 12:9)
But in your hearts revere Christ as Lord. Always be prepared to give an answer to everyone who asks you to give the reason for the hope that you have. But do this with gentleness and respect.
(1 Peter 3:15)
For the wages of sin is death, but the gift of God is eternal life in Christ Jesus our Lord.
(Romans 6:23)
In all your ways acknowledge him, and he will make your paths straight.
(Proverbs 3:6)
The LORD himself goes before you and will be with you; he will never leave you nor forsake you. Do not be afraid; do not be discouraged.
(Deuteronomy 31:8)
Do not conform any longer to the pattern of this world, but be transformed by the renewing of your mind. Then you will be able to test and approve what God's will is – his good, pleasing and perfect will.
(Romans 12:2)
And without faith it is impossible to please God, because anyone who comes to him must believe that he exists and that he rewards those who earnestly seek him.
(Hebrews 11:6)
But the fruit of the Spirit is love, joy, peace, forbearance, kindness, goodness, faithfulness, gentleness and self-control. Against such things there is no law.
(Galatians 5:22-23)
The fear of the LORD is the beginning of knowledge; fools despise wisdom and instruction.
(Proverbs 1:7)
Good Bible Quotes about Faith
When we are faced with failures and losses, it is easy to falter in faith and lose hope. But it is in exactly those times, when we need our faith the most, to get us through whatever we are facing. Faith can be restored, and these verses will help you to seek it out.
Faith is also very important to our relationship with God. Without faith, there is no real belief. There is a reason the Bible is called "The Good Book", as it is a great way to overcome challenges and put yourself in a better frame of mind.
Now faith is the assurance of things hoped for, the conviction of things not seen.
(Hebrews 11:1)
Jesus said to him, 'If you can believe? All things are possible for one who believes.
(Mark 9:23)
Whatever you ask in prayer, believe that you have received it, and it will be yours.
(Mark 11:24)
But blessed is the one who trusts in the Lord, whose confidence is in him.
(Jeremiah 17:7)
And whatever you ask in prayer, you will receive, if you have faith.
(Matthew 21:22)
And Jesus said to him, 'Go your way; your faith has made you well.' And immediately he recovered his sight and followed him on the way.
(Mark 10:52)
For by grace you have been saved through faith. And this is not your own doing; it is the gift of God.
(Ephesians 2:8)
For nothing will be impossible with God.
(Luke 1:37)
So faith comes from hearing, and hearing through the word of Christ.
(Romans 10:17)
And Jesus answered them, "Have faith in God. Truly, I say to you, whoever says to this mountain, 'Be taken up and thrown into the sea,' and does not doubt in his heart, but believes that what he says will come to pass, it will be done for him. Therefore I tell you, whatever you ask in prayer, believe that you have received it, and it will be yours.
(Mark 11:22-24)
The apostles said to the Lord, "Increase our faith!"
(Luke 17:5)
That your faith might not rest in the wisdom of men but in the power of God.
(1 Corinthians 2:5)
For everyone who has been born of God overcomes the world. And this is the victory that has overcome the world—our faith.
(1 John 5:4)
In all circumstances take up the shield of faith, with which you can extinguish all the flaming darts of the evil one.
(Ephesians 6:16)
By faith Noah, being warned by God concerning events as yet unseen, in reverent fear constructed an ark for the saving of his household. By this he condemned the world and became an heir of the righteousness that comes by faith.
(Hebrews 11:7)
For in it the righteousness of God is revealed from faith for faith, as it is written, "The righteous shall live by faith.
(Romans 1:17)
No distrust made him waver concerning the promise of God, but he grew strong in his faith as he gave glory to God, fully convinced that God was able to do what he had promised.
(Romans 4:20-21)
What is impossible with men is possible with God.
(Luke 18:27)
Therefore, since we have been justified by faith, we have peace with God through our Lord Jesus Christ. Through him we have also obtained access by faith into this grace in which we stand, and we rejoice in hope of the glory of God.
(Romans 5:1-2)
If you have faith like a grain of mustard seed, you will say to this mountain, "Move from here to there," and it will move, and nothing will be impossible for you.
(Matthew 17:20)
But when you ask, you must believe and not doubt, because the one who doubts is like a wave of the sea, blown and tossed by the wind.
(James 1:6)
Are you searching for more quotes about hope and faith? Here you'll find them.
Motivational Quotes from the Bible
There are times when we are so overwhelmed that we just want to give up. It feels like you don't have the motivation to go on. The Bible is here to help us during these times and get us motivated to keep going. You can gather inspiration from our motivational bible verses below and summon new strength.
These quotes are here to remind you that God is always with you and will provide you with what you need to get through difficult times. He will not leave you nor forsake you.
Take your time to read these quotes and let them ingrain a new sense of courage, hope, and motivation in you.
The battle is the Lord's, and he will give all of you into our hands.
(1 Samuel 17:47)
But as for you, be strong and do not give up, for your work will be rewarded.
(2 Chronicles 15:7)
The Lord is with me; I will not be afraid. What can man do to me?
(Psalm 118:6)
Because of the Lord's great love we are not consumed, for his compassions never fail. They are new every morning; great is your faithfulness.
(Lamentations 3:22-23)
I will give you a new heart and put a new spirit in you; I will remove from you your heart of stone and give you a heart of flesh.
(Ezekiel 36:26)
His master replied, "Well done, good and faithful servant! You have been faithful with a few things; I will put you in charge of many things. Come and share your master's happiness!"
(Matthew 25:21)
Everyone to whom much is given, of him will much be required; and to whom much has been committed, of him they will ask the more.
(Luke 12:48)
Again Jesus spoke to them, saying, "I am the light of the world. Whoever follows me will not walk in darkness, but will have the light of life."
(John 8:12)
One who is faithful in a very little is also faithful in much, and one who is dishonest in a very little is also dishonest in much.
(Luke 16:10)
He gives power to the faint, and to him who has no might he increases strength.
(Isaiah 40:29)
Not only that, but we rejoice in our sufferings, knowing that suffering produces endurance, and endurance produces character, and character produces hope, and hope does not put us to shame, because God's love has been poured into our hearts through the Holy Spirit who has been given to us.
(Romans 5:3-5)
Whatever you do, work heartily, as for the Lord and not for men.
(Colossians 3:23)
Therefore do not throw away your confidence, which has a great reward.
(Hebrews 10:35)
The one who conquers will have this heritage, and I will be his God and he will be my son.
(Revelation 21:7)
Behold, I am coming soon, bringing my recompense with me, to repay everyone for what he has done.
(Revelation 22:12)
Delight yourself in the Lord, and he will give you the desires of your heart.
(Psalm 37:4)
Behold, God is my salvation; I will trust, and will not be afraid; for the Lord God is my strength and my song, and he has become my salvation.
(Isaiah 12:2)
My flesh and my heart may fail, but God is the strength of my heart and my portion forever.
(Psalm 73:26)
May you be strengthened with all power, according to his glorious might, for all endurance and patience with joy.
(Colossians 1:11)
Do not grieve, for the joy of the Lord is your strength.
(Nehemiah 8:10)
Love Quotes from the Bible
The Bible has a lot to teach us about love. The verses guide us on how to treat one another, how to love in marriage, teaches us about sacrificial love and God's never ending love for us – which we should extend to our neighbor and even our enemies.
In today's world the real meaning of love is often lost, and these verses will remind you of the true meaning of love, according to the Holy Scripture.
They will help you understand how important love is, especially in such an estranged world, where people tend to be more distant from each other and often forget that God told us to love one another.
Let all that you do be done in love.
(1 Corinthians 16:14)
With all humility and gentleness, with patience, bearing with one another in love.
(Ephesians 4:2)
And above all these put on love, which binds everything together in perfect harmony.
(Colossians 3:14)
There is no fear in love, but perfect love casts out fear. For fear has to do with punishment, and whoever fears has not been perfected in love.
(1 John 4:18)
If you love me, you will keep my commandments.
(John 14:15)
Anyone who does not love does not know God, because God is love.
(1 John 4:8)
A new commandment I give to you, that you love one another: just as I have loved you, you also are to love one another. By this all people will know that you are my disciples, if you have love for one another.
(John 13:34-35)
So now faith, hope, and love abide, these three; but the greatest of these is love.
(1 Corinthians 13:13)
Beloved, let us love one another, for love is from God, and whoever loves has been born of God and knows God.
(1 John 4:7)
I am my beloved's and my beloved is mine.
(Song of Solomon 8:3)
As the Father has loved me, so have I loved you. Now remain in my love. If you keep my commands, you will remain in my love, just as I have kept my Father's commands and remain in his love.
(John 15:9-10)
God shows his love for us in that while we were still sinners, Christ died for us.
(Romans 5:8)
Love is patient, love is kind. It does not envy, it does not boast, it is not proud. It does not dishonor others, it is not self-seeking, it is not easily angered, it keeps no record of wrongs. Love does not delight in evil but rejoices with the truth. It always protects, always trusts, always hopes, always perseveres. Love never fails. But where there are prophecies, they will cease; where there are tongues, they will be stilled; where there is knowledge, it will pass away.
(1 Corinthians 13:4-8)
I found the one my heart loves.
(Song of Solomon 3:4)
Two are better than one, because they have a good return for their labor: If either of them falls down, one can help the other up. But pity anyone who falls and has no one to help them up. Also, if two lie down together, they will keep warm. But how can one keep warm alone? Though one may be overpowered, two can defend themselves. A cord of three strands is not quickly broken.
(Ecclesiastes 4:9-12)
Give thanks to the Lord, for he is good; his love endures forever.
(1 Chronicles 16:34)
I have loved you with an everlasting love; I have drawn you with unfailing kindness.
(Jeremiah 31:3)
And he has given us this command: "Anyone who loves God must also love their brother and sister."
(1 John 4:21)
But to you who are listening I say: Love your enemies, do good to those who hate you, bless those who curse you, pray for those who mistreat you. If someone slaps you on one cheek, turn to them the other also. If someone takes your coat, do not withhold your shirt from them. Give to everyone who asks you, and if anyone takes what belongs to you, do not demand it back. Do to others as you would have them do to you.
(Luke 6:27-31)
And he passed in front of Moses, proclaiming, "The Lord, the Lord, the compassionate and gracious God, slow to anger, abounding in love and faithfulness.
(Exodus 34:6)
May the God who gives endurance and encouragement give you the same attitude of mind toward each other that Christ Jesus had.
(Romans 15:5)
Words of Encouragement from the Bible
The Bible is full of encouraging verses that can uplift your mood and provide just what you needed to hear to give you back your inspiration. The below Scriptures are here to lift your spirits and provide you with new strength and motivation.
They have a healing effect on heart and soul, for the Bible is Holy and God's healing power is endless. No matter what you experienced: anxiety, job loss, break-ups, and car accidents happen, and are part of life.
However, it is imperative to not abandon the task at hand, and the aforementioned verses serve to reinforce this notion.
Let the peace of Christ rule in your hearts, since as members of one body you were called to peace. And be thankful.
(Colossians 3:15)
They will have no fear of bad news; their hearts are steadfast, trusting in the Lord.
(Psalm 112:7)
And let us consider how we may spur one another on toward love and good deeds, not giving up meeting together, as some are in the habit of doing, but encouraging one another—and all the more as you see the Day approaching.
(Hebrews 10:24-25)
The wicked flee though no one pursues, but the righteous are as bold as a lion.
(Proverbs 28:1)
Come to me, all you who are weary and burdened, and I will give you rest.
(Matthew 11:28)
No temptation has overtaken you except what is common to mankind. And God is faithful; he will not let you be tempted beyond what you can bear. But when you are tempted, he will also provide a way out so that you can endure it.
(1 Corinthians 10:13)
Finally, be strengthened by the Lord and his powerful strength.
(Ephesians 6:10)
Then you will have success if you are careful to observe the decrees and laws that the Lord gave Moses for Israel. Be strong and courageous. Do not be afraid or discouraged.
(1 Chronicles 22:13)
I will instruct you and teach you in the way you should go;
I will counsel you with my loving eye on you.
(Psalm 32:8)
For everything that was written in the past was written to teach us, so that through the endurance taught in the Scriptures and the encouragement they provide we might have hope.
(Romans 15:4)
Rise up; this matter is in your hands. We will support you, so take courage and do it.
(Ezra 10:4)
Therefore, my dear brothers and sisters, stand firm. Let nothing move you. Always give yourselves fully to the work of the Lord, because you know that your labor in the Lord is not in vain.
(1 Corinthians 15:58)
Praise be to the God and Father of our Lord Jesus Christ, the Father of compassion and the God of all comfort, who comforts us in all our troubles, so that we can comfort those in any trouble with the comfort we ourselves receive from God.
(2 Corinthians 1:3-4)
For our light and momentary troubles are achieving for us an eternal glory that far outweighs them all.
(2 Corinthians 4:17)
Therefore we do not lose heart. Though outwardly we are wasting away, yet inwardly we are being renewed day by day.
(2 Corinthians 4:16)
I, even I, am he who comforts you. Who are you that you fear mere mortals, human beings who are but grass.
(Isaiah 51:12)
'Never again will they hunger;
never again will they thirst.
The sun will not beat down on them,'
nor any scorching heat.
For the Lamb at the center of the throne
will be their shepherd;
'he will lead them to springs of living water.''And God will wipe away every tear from their eyes.'
(Revelation 7:16-17)
For just as we share abundantly in the sufferings of Christ, so also our comfort abounds through Christ.
(2 Corinthians 1:5)
The Lord is my strength and my power; he has become my salvation. This is my God, whom I will praise, the God of my ancestors, whom I will acclaim.
(Exodus 15:2)
Endurance produces character, and character produces hope. This hope doesn't put us to shame, because the love of God has been poured out in our hearts through the Holy Spirit, who has been given to us.
(Romans 5:4-5)
Tips on How to Use the Bible Quotes
You can use Bible quotes in a variety of different creative ways. Be it for yourself, or fellow Christian friends. They are here to remind us of God's everlasting love and guide us through the ups and downs of life. Bible Scriptures have been valid since ancient history and continue to be so today.
But what can you do with bible quotes, and how can you use them to integrate them in your daily life or to surprise and inspire others?
In the following, we have 5 tips for you on how you can use the Scriptures and benefit from the strength they give yourself and others, if shared.
Write a Bible Verse in Your Diary, Daily
Before you start the day, think about how you feel and which category is fitting. Go through the verses and write your favorite one that speaks to you on the top of the page of your diary or notebook.
This way, you will be reminded of your chosen verse for the day as your daily motto, and create a beautiful collection of quotes in your diary.
Integrate a Bible Verse into a Greeting Card
Whether it is for a birthday, an anniversary, or a baptism – the bible holds a suitable verse for every occasion. You can integrate a beautiful quote into your card that matches the event celebrated.
On Valentine's Day, you can surprise your sweetie with a loving quote from the Bible handwritten on a note or in a card. They are also suitable to express your condolences in case of a death in your circle of friends, family, or colleagues.
Print Your Favorite Verse on a Cup
Whether it is for yourself or someone else, you can pick a short but meaningful verse from the Bible and have it printed on a cup. You can make it colorful or simple, depending on which design appeals to you. These are not only great for the office, but also make an ideal and thoughtful gift.
Say it with a T-Shirt
Why not print your favorite quote from the Bible on a T-Shirt or Sweater and make a statement? You can pick your verse and have it printed either on the front or the back of your garment.
They can be worn on any occasion, but you could also have a special shirt made just for Christmas, or Church, for example. You can also put a friend's or family member's favorite verse on a Sweater and surprise them with a unique gift.
Share Them with Friends and Family on Social Media
Whether you use WhatsApp, Telegram, or a simple text message, you can send an inspiring verse to your friends and family, and make them feel a little more motivated as well, and remind them of God at the same time.
Combine your quote with a beautiful picture if you want it to look appealing at the same time.
You can use them as captions on Instagram for your favorite pictures, or create memes with them. In addition, you can post your favorite one daily, and inspire others to read the Bible more often, or at least read through your chosen quote regularly.
This way, you are doing your part of spreading the world of the Gospel.