Aphorisms: 100 Quotes for Every Occasion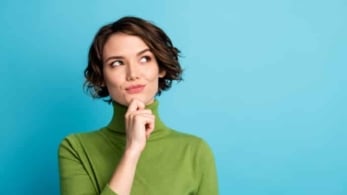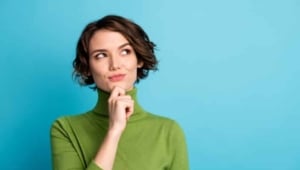 Aphorisms have been around since ancient times. They are little words of wisdom that you can use for inspiration, motivation, or greeting cards. We have compiled 100 aphorisms, appropriate for any occasion, for you.
Aphorisms are suitable as food for thought, to offer a personal perspective on things, or to relate to your own life. But you can also simply leave them as is, so that they can unfold their meaning for the person who reads them.
100 Aphorisms for Every Occasion
Aphorisms are short quotes, sayings and thoughts about life. We've organized them by topics like love, friendship, Christmas and birthdays. You can also find general quotes about life and time and funny aphorisms.
Write them as advice or inspirational words in cards or letters, text them to your friends or use them for social media posts. We've organized 100 aphorisms in seven categories and themes so you can quickly find what you're looking for.
"A good aphorism is the wisdom of a whole book in a single sentence."
(Theodor Fontane, 1819-1898)
Quotes about Life
In this part you will find wise sayings and famous quotes about life and happiness. They are suitable for special stages of life or as a general life motto.
Some mottoes are famous quotes that you may already be familiar with, others may surprise you and apply exactly to you. They can inspire and motivate you or bestow wisdom, which you can share with others.
Laugh, and the world laughs with you; weep, and you weep alone.
(Ella Wheeler)
All emotions are pure which gather you and lift you up; only the feeling is impure that seizes only one side of your being and thus distorts you.
(Rainer Maria Rilke)
The act of dying is one of the acts of life.
(Marcus Aurelius)
Do not dwell in the past, do not dream of the future, concentrate the mind on the present moment.
(Buddha)
Life isn't about finding yourself. Life is about creating yourself.
(George Bernard Shaw)
Nothing in life is to be feared, it is only to be understood. Now is the time to understand more, so that we may fear less.
(Marie Curie)
Life is really simple, but we insist on making it complicated.
(Confucius)
We do not remember days, we remember moments.
(Cesare Pavese)
Life is a series of natural and spontaneous changes. Don't resist them – that only creates sorrow. Let reality be reality. Let things flow naturally forward in whatever way they like.
(Lao Tzu)
He who has a why to live can bear almost any how.
(Friedrich Nietzsche)
Good friends, good books and a sleepy conscience: this is the ideal life.
(Mark Twain)
It is not length of life, but depth of life.
(Ralph Waldo Emerson)
Into each life some rain must fall.
(Henry Wadsworth Longfellow)
Life itself is the most wonderful fairy tale.
(Hans Christian Andersen)
Beware the barrenness of a busy life.
(Socrates)
Aphorisms about Love
Most of the aphorisms are based on intense and emotional experiences, such as pain, strife, love, and sorrow and concern things like being in love, emotional security, and planning for the future.
Sayings and quotes about love are suitable for occasions such as Valentine's Day, birthdays, anniversaries, a marriage proposal, weddings, wedding anniversaries and other special days that fit the theme of love.
Being deeply loved by someone gives you strength, while loving someone deeply gives you courage.
(Lao Tzu)
'Tis better to have loved and lost than never to have loved at all.
(Alfred Lord Tennyson)
Love is composed of a single soul inhabiting two bodies.
(Aristotle)
True love is like ghosts, which everyone talks about and few have seen.
(Francois de La Rochefoucauld)
We loved with a love that was more than love.
(Edgar Allan Poe)
Life without love is like a tree without blossoms or fruit.
(Khalil Gibran)
Tell me who admires and loves you, and I will tell you who you are.
(Antoine de Saint-Exupery)
Fortune and love favor the brave.
(Ovid)
True love is eternal, infinite, and always like itself. It is equal and pure, without violent demonstrations: it is seen with white hairs and is always young in the heart.
(Honore de Balzac)
True love cannot be found where it does not exist, nor can it be denied where it does.
(Torquato Tasso)
A loving heart is the truest wisdom.
(Charles Dickens)
The ear is the avenue to the heart.
(Voltaire)
Love is all we have, the only way that each can help the other.
(Euripides)
Life is the flower for which love is the honey.
(Victor Hugo)
Love is the only reality and it is not a mere sentiment. It is the ultimate truth that lies at the heart of creation.
(Rabindranath Tagore)
Quotes about Friendship
Aphorisms about friendship are suitable for different occasions. You can send them for any reason, a birthday, for Christmas, New Year or Easter.
Basically, any occasion and any day is a good opportunity to tell a significant other what you think about your friendship.
There is nothing on this earth more to be prized than true friendship.
(Thomas Aquinas)
One of the most beautiful qualities of true friendship is to understand and to be understood.
(Lucius Annaeus Seneca)
There are no strangers here; Only friends you haven't yet met.
(William Butler Yeats)
It is one of the blessings of old friends that you can afford to be stupid with them.
(Ralph Waldo Emerson)
True friends stab you in the front.
(Oscar Wilde)
One loyal friend is worth ten thousand relatives.
(Euripides)
My best friend is the one who brings out the best in me.
(Henry Ford)
A friend to all is a friend to none.
(Aristotle)
The most I can do for my friend is simply be his friend.
(Henry David Thoreau)
Friends are the siblings God never gave us.
(Mencius)
Of all possessions a friend is the most precious.
(Herodotus)
Be courteous to all, but intimate with few, and let those few be well tried before you give them your confidence.
(George Washington)
Friendship improves happiness and abates misery, by the doubling of our joy and the dividing of our grief.
(Marcus Tullius Cicero)
If you have one true friend you have more than your share.
(Thomas Fuller)
A friend is what the heart needs all the time.
(Henry Van Dyke)
Quotes about Time
The following aphorisms about time are appropriate when someone reaches a new stage in life. Things such as communion or confirmation, school graduations or moving to a new city can all be appropriate times for you to share these quotes.
They offer advice for the road ahead and the future, and express general wisdom on how to think about time. They teach you to value your time and, above all, not to underestimate it.
Time and tide wait for no man.
(Geoffrey Chaucer)
Time flies over us, but leaves its shadow behind.
(Nathaniel Hawthorne)
Lost time is never found again.
(Benjamin Franklin)
Time changes everything except something within us which is always surprised by change.
(Thomas Hardy)
Know the true value of time; snatch, seize, and enjoy every moment of it. No idleness, no laziness, no procrastination: never put off till tomorrow what you can do today.
(Philip Stanhope, 4th Earl of Chesterfield)
Time stays long enough for anyone who will use it.
(Leonardo da Vinci)
Time is what we want most, but what we use worst.
(William Penn)
Time is the most valuable thing a man can spend.
(Theophrastus)
The past cannot be cured.
(Elizabeth I)
There are no secrets that time does not reveal.
(Jean Racine)
Time, the devourer of all things.
(Ovid)
Time sometimes flies like a bird, sometimes crawls like a snail; but a man is happiest when he does not even notice whether it passes swiftly or slowly.
(Ivan Turgenev)
Time brings all things to pass.
(Aeschylus)
Time is the wisest counselor of all.
(Pericles)
Time will pass and seasons will come and go.
(Roy Bean)
Aphorisms for Birthdays
In this section you will find beautiful aphorisms for birthdays, suitable for all ages. Write them on the blank side of a birthday card to fill the space, or read them to help you find your own words.
Here you can find more birthday sayings, birthday wishes and birthday greetings to make a great and special birthday. We also share beautiful birthday card crafting ideas.
Moons and years pass by and are gone forever, but a beautiful moment shimmers through life a ray of light.
(Franz Grillparzer)
God gave us the gift of life; it is up to us to give ourselves the gift of living well.
(Voltaire)
Our birthdays are feathers in the broad wing of time.
(Jean Paul)
Let us never know what old age is. Let us know the happiness time brings, not count the years.
(Ausonius)
A gift, with a kind countenance, is a double present.
(Thomas Fuller)
A gift consists not in what is done or given, but in the intention of the giver or doer.
(Lucius Annaeus Seneca)
Anyone who stops learning is old, whether at twenty or eighty. Anyone who keeps learning stays young. The greatest thing in life is to keep your mind young.
(Henry Ford)
The day which we fear as our last is but the birthday of eternity.
(Lucius Annaeus Seneca)
Age is an issue of mind over matter. If you don't mind, it doesn't matter.
(Mark Twain)
Old age, believe me, is a good and pleasant thing. It is true you are gently shouldered off the stage, but then you are given such a comfortable front stall as spectator.
(Confucius)
It is not how old you are, but how you are old.
(Jules Renard)
We are always the same age inside.
(Gertrude Stein)
Old age is like everything else. To make a success of it, you've got to start young.
(Theodore Roosevelt)
Old age comes on suddenly, and not gradually as is thought.
(Emily Dickinson)
Every man desires to live long, but no man wishes to be old.
(Jonathan Swift)
Aphorisms for Christmas
The following aphorisms about Christmas combine well with personal Christmas wishes, Christmas greetings or saying for the New Year.
During this special time, you can express profound sentiments or wisdom that relate to a fresh start in the new year or evoke gratitude for the here and now.
For it is in giving that we receive.
(Francis of Assisi)
I will honor Christmas in my heart, and try to keep it all the year.
(Charles Dickens)
Thousands of candles can be lighted from a single candle, and the life of the candle will not be shortened. Happiness never decreases by being shared.
(Buddha)
A good conscience is a continual Christmas.
(Benjamin Franklin)
It is a fine seasoning for joy to think of those we love.
(Moliere)
Christmas is a season for kindling the fire for hospitality in the hall, the genial flame of charity in the heart.
(Washington Irving)
The excellence of a gift lies in its appropriateness rather than in its value.
(Charles Dudley Warner)
Happy, happy Christmas, that can win us back to the delusions of our childhood days, recall to the old man the pleasures of his youth, and transport the traveler back to his own fireside and quiet home!
(Charles Dickens)
A happy family is but an earlier heaven.
(George Bernard Shaw)
The way to know life is to love many things.
(Vincent Van Gogh)
Kindness in words creates confidence. Kindness in thinking creates profoundness. Kindness in giving creates love.
(Lao Tzu)
There is no remedy for love but to love more.
(Henry David Thoreau)
Gratitude is not only the greatest of virtues, but the parent of all the others.
(Marcus Tullius Cicero)
If the only prayer you ever say in your entire life is thank you, it will be enough.
(Meister Eckhart)
The greatest events – they are not our loudest, but our stillest hours.
(Friedrich Nietzsche)
Funny Aphorisms
Among the many philosophical and serious as well as beautiful and thoughtful aphorisms, there are also funny aphorisms. They are ironic, sarcastic, satirical, grotesque or cynical and express a critical view of the world, but do it with a wink to the reader.
Funny life lessons like these are great to send to friends or relatives who understand your sense of humor. Here you can find more funny sayings.
No man has a good enough memory to be a successful liar.
(Abraham Lincoln)
Get your facts first, then you can distort them as you please.
(Mark Twain)
Do not take life too seriously. You will never get out of it alive.
(Elbert Hubbard)
Laziness is nothing more than the habit of resting before you get tired.
(Jules Renard)
If you could kick the person in the pants responsible for most of your trouble, you wouldn't sit for a month.
(Theodore Roosevelt)
A government that robs Peter to pay Paul can always depend on the support of Paul.
(George Bernard Shaw)
The chief function of the body is to carry the brain around.
(Thomas A. Edison)
Wine is constant proof that God loves us and loves to see us happy.
(Benjamin Franklin)
Procrastination is the art of keeping up with yesterday.
(Don Marquis)
Fashions have done more harm than revolutions.
(Victor Hugo)
Things Worth Knowing about Aphorisms
In this part we'll explain what aphorisms are, where the term comes from and what it means. You'll also find information about the most important aphorists in history.
Above we have divided 100 aphorisms into seven categories. So you can find suitable sayings and quotes for every occasion and topic.
Definition of an Aphorism
Aphorisms are independently formulated thoughts, opinions or wisdoms that usually stand on their own.
They consist of one or more sentences, but are always short and general and do not require further context to understand them.
On the other hand, something things that aren't aphorisms are phrases and proverbs that have become standardized, or quotations with punchlines that can be read as jokes or explanations.
"An aphorism is the last link in a long chain of thought."
(Marie von Ebner-Eschenbach, 1830-1916)
Etymology of Aphorism
The term "aphorism" comes from the Greek term "aphorismos" and means "delimitation, definition", "short concise style" or "saying" (wisdom). The associated Greek verb "aphorízein" means "to define precisely, to delimit".
The meaning of the term makes it clear once again that an aphorism can always stand alone and does not need any further context.
"Aphorism = the smallest possible whole."
(Robert Musil, 1880-1942)
Important Aphorists in History
The antique Greek philosopher Heraclitus of Ephesus (c. 520-460 BC) was considered the first aphorist.
Ancient aphorisms were also found in the form of medical doctrines in the writings of Hippocrates. They were written between the 6th century BC and the 2nd century AD.
Also known from China are the aphorists and philosophers Lao-tzu (also spelled Laozi) and Confucius, the latter having lived in the 6th century BC.
Aphorisms emerged as a separate literary genre only in the 17th and 18th centuries of France. At that time there were famous aphorists such as François de La Rochefoucauld or Jean de La Bruyère.
In Germany, the genre received a lot of attention from the 18th century onward from Johann Wolfgang von Goethe, Friedrich Schiller, Arthur Schopenhauer, Friedrich Nietzsche, Franz Kafka, Karl Kraus and many others. Georg Christoph Lichtenberg (1742-1799) is considered the founder of German aphorisms.
Bettina von Arnim also wrote some aphorisms. However, there were not many female aphorists in the past, because women were a rarity in literature for a long time. From Ireland, especially Oscar Wilde and George Bernard Shaw who were active in the 19th and 20th century are well known.
In addition some American aphorists were for example Dorothy Parker, Alexander Woollcott and Ambrose Bierce.
"Our live experiences, fixed in aphorisms, stiffen into cold epigrams. Our heart's blood, as we write it, turns to mere dull ink."
(F. H. Bradley, 1846-1924)